Sexy lingerie and bound to a chair, ball-gag and nipple clamps
Free bondage photos blog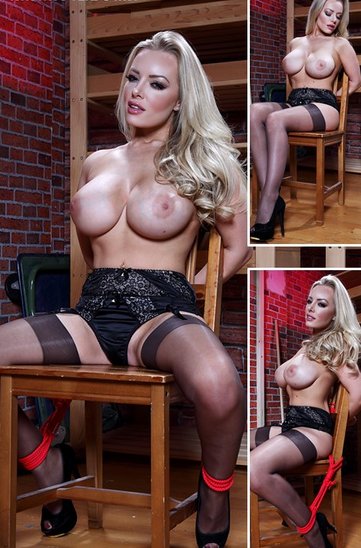 In the ladies' restroom, the chemical-smelling cloth went over Hannah's face before she could scream for her bodyguard. The young, ripe heiress came to in a brick room stripped to her sexy lingerie and bound to a chair.
"You kidnapped me!" gasped the petite blonde with the giant breasts. "Omigod! You'll take advantage of me now that I'm helpless! You'll tie up my boobs and do all kinds of perverted things to me!"
Shrugging, the ski-masked men roped her tighter, even her tits until they bulged, then ball-gagged her and put clamps on her juicy nipples.
"Why don't we wait one more day to send the ransom note to daddy?" one grinned, then switched on the vibrator.
Eyes closed, Hannah moaned. Make it a week! At least!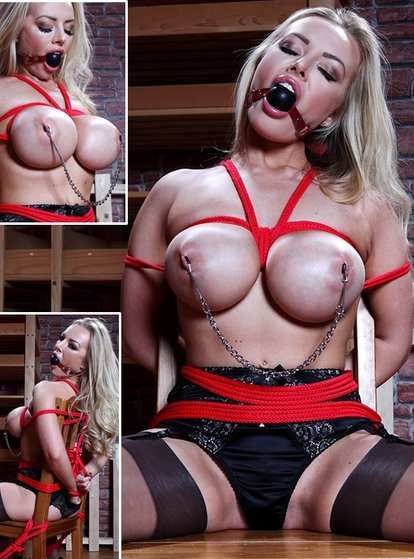 nipple clamps
lingerie bondage
ball-gag
stockings
Similar bondage
The pose she needed to keep for the next hour
Each time she tugged she screamed
Self imposed bondage
Bound in the torture box
She will have to be VERY good for the next week
Treadmill and nipple clamps
COLEGIO JOSEPHINA
Bondage training and transformation