Lady Morgan in stocks - bondage photos
Free bondage photos blog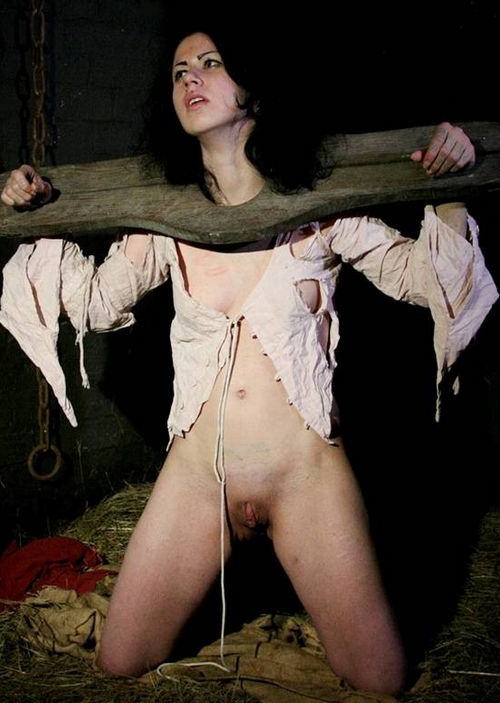 Interrogating the once haughty Lady Morgan.
The men had been interrogating Lady Morgan for over an hour and they still couldn't extract any information from her.
So much for the fun stuff. It was about to get far more serious and unpleasant.
The burly guard with the tongs reached down to tear off the little bit that was left of her tunic.
"Please !! swear that I don't know where the others have gone! Please! Please!! I'd tell you if I knew! They LEFT me here!! 'sob!'"
"I don't believe the lying little bitch!" sneered the Captain. He had been embarrassingly scorned by the arrogant Lady Morgan back in better days for her.
"Scrape the hair off of her little muff, and if she still won't talk, trim off the little hood over her clitty and ask her again, but not so nicely next time! We're all gonna have a LOT of fun with you over the next few years,m'Lady! Hahaha!"
stocks
pillory
dungeon
prison
Similar bondage
Latex main in metal stocks
Poor Mrs Miller in stocks
Captured while home alone
Punished for stealing
First trip since the fall
Do you want to take her place
A tasty presentation