Free bondage photos blog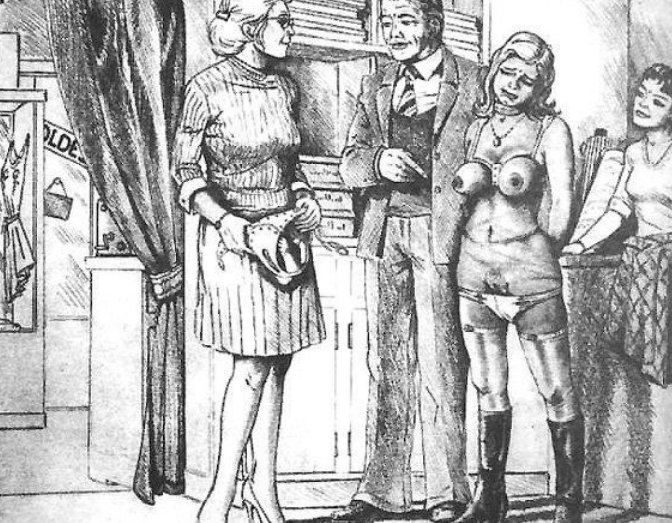 "With your permission, Sir, we will now fit the chastity belt onto your wife. We are rather proud of the workmanship that was put into making this item. The measurements were followed precisely and the built-in dildo really is as large as you requested - it will stretch your wife's vagina the whole time that she is wearing it! Now, Sir, do you envisage locking the chastity belt in place?"
"Oh yes, most certainly! My wife has been a little too free with her favours amongst her male office colleagues. Having her locked into this device all day will allow me to control her sexual activities."
"But, Sir! I'm sure that your wife will enjoy having such a large dildo stretching her vagina all of the time!"
"Quite possibly! I have no objection to her deriving pleasure from wearing it, as long as it stops her from opening her legs to every man who simply passes the end of her desk!"
chastity belt
slavegirl
punishment
dildo
Similar bondage
Public whipping
Purchases in a sex shop
The Perfect Treatment
Anal Stretching
Piercing the nipples
The Cast Iron Rings
The Mother, The Daughter And The English Gentleman
The Bride, The Dildo And The Hot Enema