Redhead in leather corset dress bondage struggle
Free bondage photos blog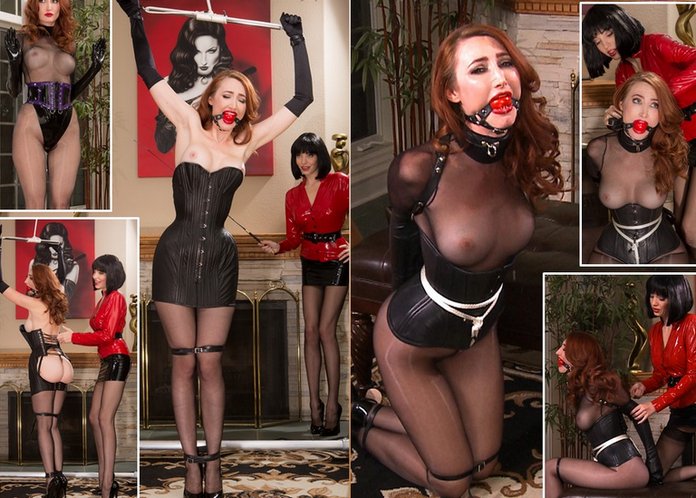 My cover was blown. Up went my hands as "Madame Mayhem" leveled her Slock at me. Her goons stripped me, then cuffed my wrists to an overhead bar so the slender felon could lace me up in a corset dress that bared my full ass for her whip.
Soon I was screaming into the ball-gag as she striped my ass with her fiery bite. She just mocked my pleas, then hissed I would never be able to report my findings to my superiors.
After the raven-haired bitch let me hang from the ceiling all night, she cut me down, but only to lace my arms up in an inescapable single glove before she whispered my new owners would be collecting me soon.
Drooling from my gag, I cried as I struggled in vain, then I moaned as despair forced me to come, another FBI agent to go missing on this brutal case.
lingerie bondage
ball-gag
stockings
high heels bondage
vibratorarmbinder
singleglove
drooling
ball-gag
corset
posture collar
femdom
Similar bondage
Yuri bound and displayed
Arms and legs rope cinches, punishment tape
Leather straps bound (sex trade in South America)
Hotel burglary
Satisfied customers
Sexy lingerie and bound to a chair, ball-gag and nipple clamps
Crotch rope bondage, underwear and boots
The keeper - illustrated bondage story, part 58