Crotch rope bondage, underwear and boots
Free bondage photos blog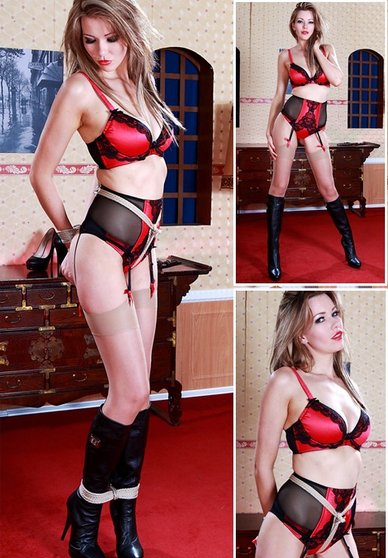 Somehow Natalya retained her composure when Ivan's FSB goons tore off her LBD, leaving her in underwear and boots.
Cocktail party guests stared at the leggy, sultry journalist whose provocative articles on sex trafficking implicated the Kremlin. Then they gasped as the FSB men bound her hand and foot before tethering her to the ceiling by a crotch rope.
Acting nonchalant, she even sipped champagne held to her ruby lips. Yet she trembled.
Then a hush fell over the room as Vladimir entered. Natalya eyed him warily as he circled her slowly—then yanked down her bra, exposing her perfect breasts. "Bidding is now open on this traitorous little bitch."
Bidding was fierce to whip this new sex slave into submission. Natalya's composure cracked. God help me. Too late for that.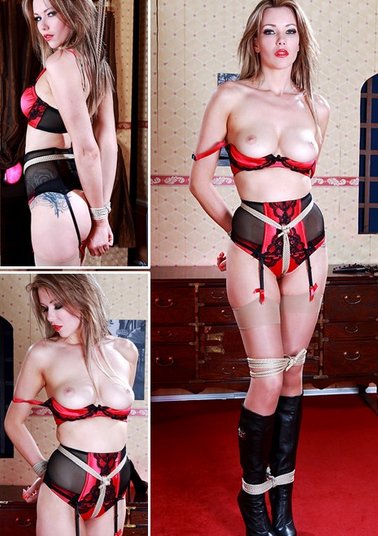 crotchrope
lingerie bondage
boots bondage
Similar bondage
Vibrator birthday bondage
Where is your son?
Room Service
Neck rope and ball-gag - uncomfortable bondage position
Pink micromini and black stockings bound and gagged
Single glove, crotch rope and punishing stilettos
The keeper - illustrated bondage story, part 53