Lingerie and boots gagged hog-tie
Free bondage photos blog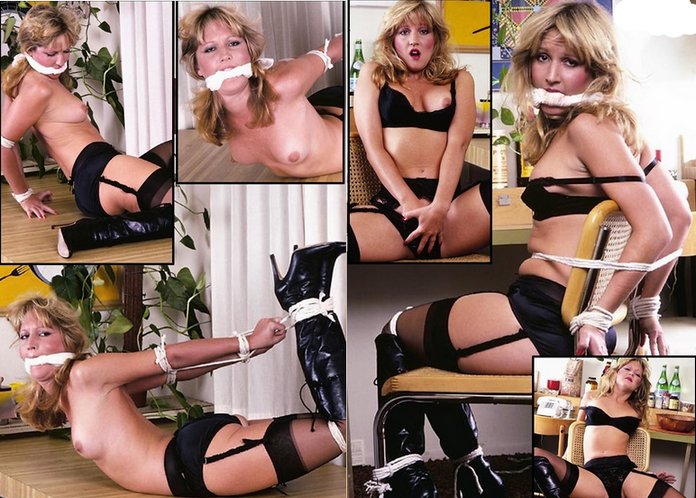 Shit! Jeff's roommate is home early! He not only caught me jilling like a nympho slutóDave totally sees I went through his shit and found his coke stash. It got me so insanely horny I even stripped to the lingerie and boots I wore to fuck Jeff.
Dave's real pissed as he lashes me to my chair, thighs open to tease my pussy with a vibrator, making me moan like a craven coke whore begging for a line.
The doorbell rings. They're his customers, here to score blow. When I try to protest, he gags me. At least he tied my knees togetheróbut he tells them to grope me while I try to squirm.
Then, when the doorbell stops ringing, he ropes me into a hog-tie and leaves me for Jeff to find me while he goes out to hook up his other customers.
He left a note for Jeffóunder a leather belt to whip me with.
lingerie bondage
hogtied
cleave gagged
stockings
boots bondage
Similar bondage
Yuri bound and displayed
Arms and legs rope cinches, punishment tape
Leather straps bound (sex trade in South America)
Hotel burglary
Satisfied customers
Sexy lingerie and bound to a chair, ball-gag and nipple clamps
Crotch rope bondage, underwear and boots
The keeper - illustrated bondage story, part 58