She was caught sneaking into the house late - bondage photos
Free bondage photos blog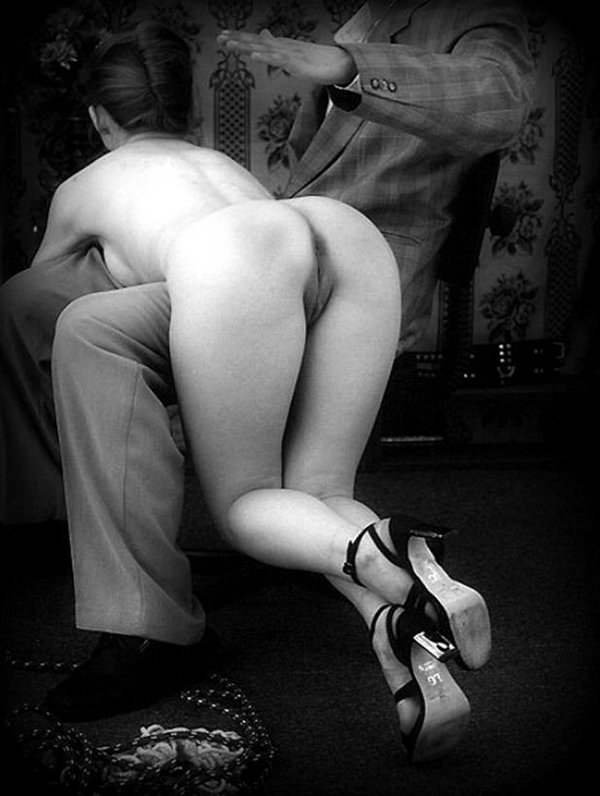 It doesn't matter that she's nineteen years old, Ellen's father still spanks her the same way he did when she was five!
Ellen snuck in the house well after midnight last night, but her father heard her. He waited till after church today to discipline her. Stark naked, across his lap! As Ellen sobbed and begged for forgiveness her father warned her that if she ever tries that again he will spank her the same way as he's doing now, only he'll invite her boyfriend David, and the rest of the family to watch her shameful spanking! Her snotty brothers would surely enjoy that!
Ellen is shocked! She already promised David that she'd go to the party in Wetherboro with him next Saturday night, and with the long drive back she's sure to get home late again. What can she do? He already paid for the tickets. He would probably ask Lorraine to go with him instead if she backs out! Maybe if she's really quiet coming in the house her father won't hear her. She can only hope and pray...
spanking
punishment
Similar bondage
Giving herself away in slavery
Poor Mrs Miller in stocks
George and Lenny
No third warning
Smile with each camera click
She was warned
A Year In The Life
Addiction