Punishment session in black high heels - bondage photos
Free bondage photos blog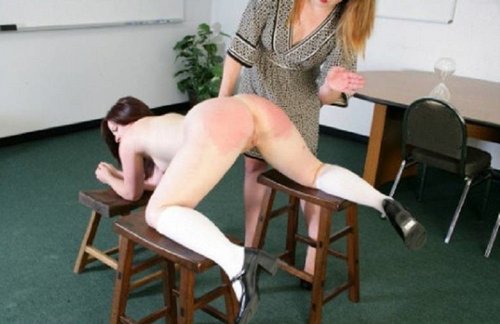 Meaghan, and Victoria were both hired about five years ago, and both had been promoted to Manager about the same time. Victoria was actually hired about three months before Meaghan and was promoted a month before her. During that month she lorded it over her blonde haired rival, actually taunting Meaghan that she was a loser.
Now, two years later, the job of VP of Marketing was open and both women were up for it. Most people believed that Victoria held the edge, including Victoria herself. She sneered at the blonde threateningly every time they interacted. She made no secret of her plans to 'fire her assí just as soon as she became VP.
Meaghan acted scared, but inside she was excited! She had dug up dirt on Victoria. Proof of unethical behavior that would not only get her fired, but keep her from getting any kind of a professional job with any other company. It could conceivable get her arrested, too! Meaghan's happiest moment of her life came when she showed her information to Victoria. The shocked look on her face almost made Meaghan orgasm on the spot! Defeated, Victoria withdrew her name from consideration for the VP position and with downcast eyes told her victorious rival that she would submit her resignation and move on.
Meaghan would have nothing of that! She sneered at Victoria and told her that she would have to stay at the company and request a lower transfer to become her Personal Assistant! If she ever left, or failed to 'amuse' her, she would forward all of her information to the police, with copies sent to Human Resources. Victoria was trapped!
Meaghan is relentless as she publicly criticizes and berates her shamefaced assistant every day. Her co-workers offer no mercy. They remember Victoria as a bitch and the cruel way she treated Meaghan before their positions changed. Now, Victoria has a new position! Every day after the office has cleared out, she is made to strip down completely naked, except for her black high heels, and bend over for a severe berating and bare bottom spanking for all of the errors she made that day, real and made up. Meaghan has tried putting her in different positions, but the one she found most humiliating was having Victoria kneel naked on two widespread stools, while balancing herself with her forearms on a third, lower stool. Victoria's bare bottom is raised and spread while it turns red from her spanking, and her eyes tear up in pain and shame as she begs her boss for mercy. She gets no mercy, just harder slaps\ Some day she will also learn that Meaghan has been recording all of her punishment sessions and has accumulated quite a library of her shame. Oh, what a day that will be!
spanking
punishment
femdom
Similar bondage
Giving herself away in slavery
Poor Mrs Miller in stocks
George and Lenny
No third warning
Smile with each camera click
She was warned
A Year In The Life
Addiction