She can't get enough degradation. Spread tied up outside - bondage photos
Free bondage photos blog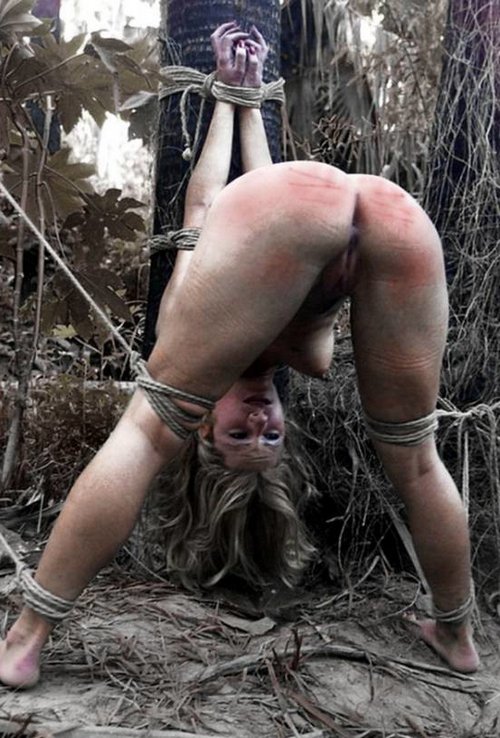 The men spent three days fucking Joanna in both of her holes, but she still craved more. She sucked cock eagerly and shook with arousal when she was spanked and caned. She wanted more!
When the men had had their fill of her, they tied her up outside to a tree. Head down, ass up, legs spread, she was left as an offering to the pack of dogs that roamed around. From inside the house the men could hear the barking and the snarling, which meant that the pack and found her and were fighting over her. No need to fight because she couldn't get away and she was there all day for their pleasure.
Let's see if she still wants more tonight!
strappado
public bondage
bondage sex
whipped
Similar bondage
Another victory for the Champ
Baron Reugger's revenge on the women in the castle
Latex strappado reflections
Okay, now what?
The keeper - illustrated bondage story, part 51
Stocking-clad legs and stiletto heels strappado
Strappado duo, vintage bondage