The true horror of her trap - bondage photos
Free bondage photos blog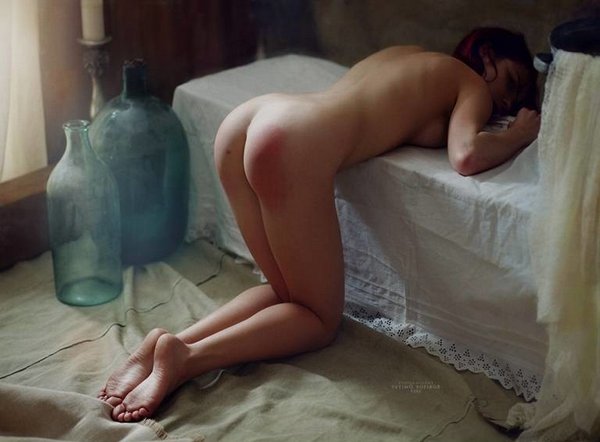 Alicia lay sniffling and whimpering in shame after Don gave her twenty-five spanks on her bare ass. Then he deftly played with her ass and clit while Alicia moaned and squirmed, but maintained her position, as ordered.
When Alicia started dripping and humping backwards against his fingers, Don stopped, then re-attached her chastity belt, locking her in frustration. He then slowly dropped twenty-five pennies into the smaller of the two jugs, making an entry into his notepad.
"When this jug is full, I will allow you an entire day to orgasm as much as you like, Alicia. But I warn you, if you ever embarrass me in public, refuse an order, or tamper with the number of pennies in the jar, I will whip you severely and then change over to the larger jug."
"Yes, Sir" Alicia sniffed. She realized the true horror of her situation. Not only would she suffer in sexual frustration, but her need will compel her to beg her Husband for more and more spankings!
spanking
slavegirl
humilation
bondage training
punishment
Similar bondage
Giving herself away in slavery
Poor Mrs Miller in stocks
George and Lenny
No third warning
Smile with each camera click
She was warned
A Year In The Life
Addiction