Play time for Mom and Dad - bondage photos
Free bondage photos blog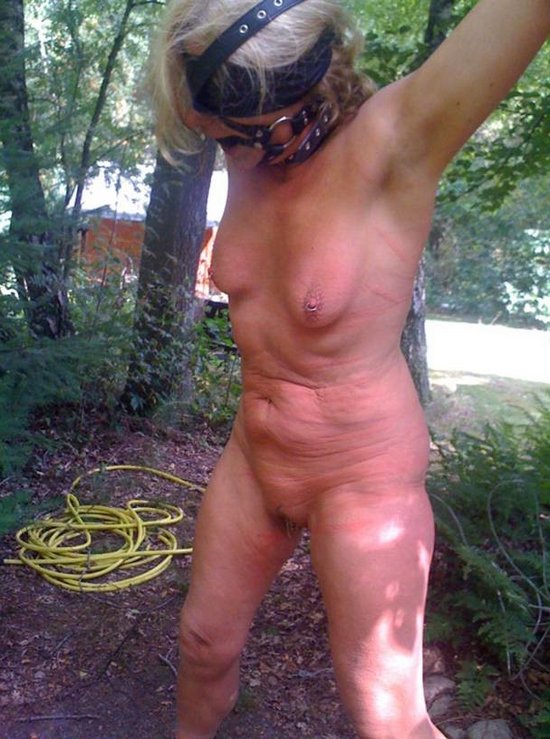 Playing with Mama near the driveway on a Saturday afternoon. She's more terrified of unexpected visitors dropping by than she is of the whip!
Maybe if I stick a vibrator up her pussy it will take her mind off of it! Hahaha!
Hmmm... Maybe I should stake her ankles out wider... or maybe tie them up to her wrists! Maybe both! We've got all day. And night too. The kids aren't planning on coming home this weekend.
Life sure has been more fun since the kids moved out!
spanking
harness gag
whipped
punishment
public bondage
Similar bondage
Giving herself away in slavery
Poor Mrs Miller in stocks
George and Lenny
No third warning
Smile with each camera click
She was warned
A Year In The Life
Addiction