Shivering in shame and apprehension - bondage photos
Free bondage photos blog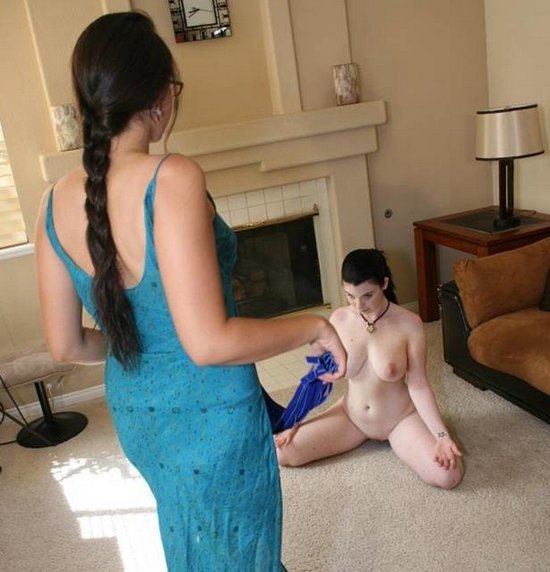 "I'm leaving now to go clubbing with my friends. We probably won't be back till late. I might invite them in for a few laughs. You, of course, will be what they'll be laughing at! They haven't seen you since your enslavement. I'm sure they'll be looking forward to the show you'll put on for them !"
"Be good while I'm gone. Michael will be watching you till I get back. Yeah, Michael. Must be hard for you. I mean, you used to babysit him, and now he'll be watching you. And I'm sure he'll be really watching you I Heheh. No clothes, of course. I'll call Michael just before we come in so he can have you waiting by the door just as you are now."
"Now, you be sure to obey Michael and do everything he says. EVERYTHING... And you let him do anything he wants to do to you. ANYTHING. .. Remember that, Vicky. You don't want the kind of punishment you'll get from me if you don't. Especially in front of your old friends! Hahaha!"
Vicky just knelt there in shock, her lower lip trembling. She couldn't even imagine what her life would be like from now on... The unbearable humiliation. The shame. The raw need...
spanking
humilation
punishment
collar
slavegirl
Similar bondage
Giving herself away in slavery
Poor Mrs Miller in stocks
George and Lenny
No third warning
Smile with each camera click
She was warned
A Year In The Life
Addiction