The boys are praying that she struggles a bit - bondage photos
Free bondage photos blog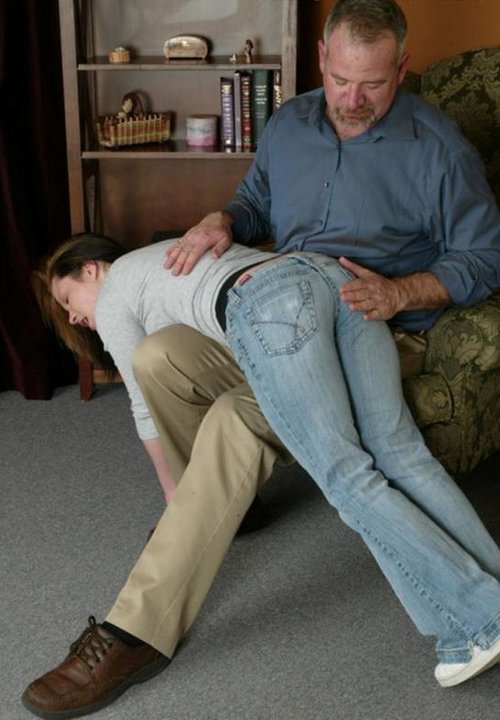 George has been spanking his niece Amanda since she was seven years old. That's when her parents died in that awful accident. Even though she just turned eighteen last week, he feels no need to stop now! First he'll 'warm her ass up' over her jeans, spanking progressively harder till she's squirming over his lap. Then he'll pull her pants, and her panties, down to her ankles and tan her ass till she's crying and promising to be a good girl. And he'll do it in the family room, no matter who happens to also be there, like now, when her cousin Jimmy and his obnoxious friends are in the opposite corner of the room playing video games.
If Amanda fights or refuses to promise to be good, like she did a couple of times, George will pull her pants and shoes completely off, and then strip her shirt and bra off too. Exposing her tits too! That's to teach her some real humility.
Jimmy and his friends have already stopped playing and are making bratty catcalls as they cheer his father on and hope and pray that Amanda struggles enough for the real show to begin !!
spanking
humilation
punishment
Similar bondage
Giving herself away in slavery
Poor Mrs Miller in stocks
George and Lenny
No third warning
Smile with each camera click
She was warned
A Year In The Life
Addiction