A little too late with your confession - bondage photos
Free bondage photos blog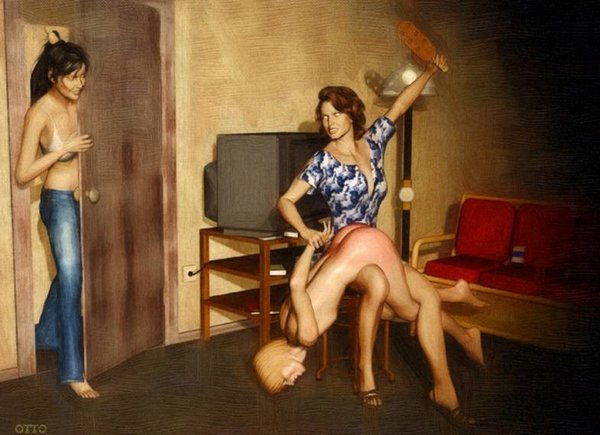 "Excuse me, Mom, I know this is a bad time, but I've been out here listening to Claire's spanking for the past couple of minutes... and my conscience is beginning to bother me. You see, I was the one who broke the vase that Grammy left for you."
"Actually, it was one of my friends... I had some friends over last night while you were out. Claire was in her room, studying, just like she said she was. I... I lied. I'm sooo sorry' Mom. But hearing Claire crying and pleading made me realize that I had to do the right thing.
I'm sorry I lied... and I'm sorry that I had friends over when you told us not to. I'll go to my room now..."
"WAIT ONE MINUTE LAURIE! DON'T YOU DARE LEAVE THIS ROOM!!! TELL ME NOW... WHO WAS HERE LAST NIGHT!"
"Ummm, just Jenny, and Frank, and Tony. That's all Mom. Honest!"
"TAKE THOSE PANTS OFF... RIGHT NOW!!! TAKE EVERYTHING OFF! RIGHT NOW!!! Claire, honey. Please call Jenny, and Frank, and Tony, and tell them to get over here immediately. There's something they need to see. And you should stay and see this too, honey. I guarantee... this is going to be MEMORABLE!!!"
spanking
humilation
punishment
femdom
whipped
Similar bondage
Giving herself away in slavery
Poor Mrs Miller in stocks
George and Lenny
No third warning
Smile with each camera click
She was warned
A Year In The Life
Addiction