Displayed at the pool - bondage photos
Free bondage photos blog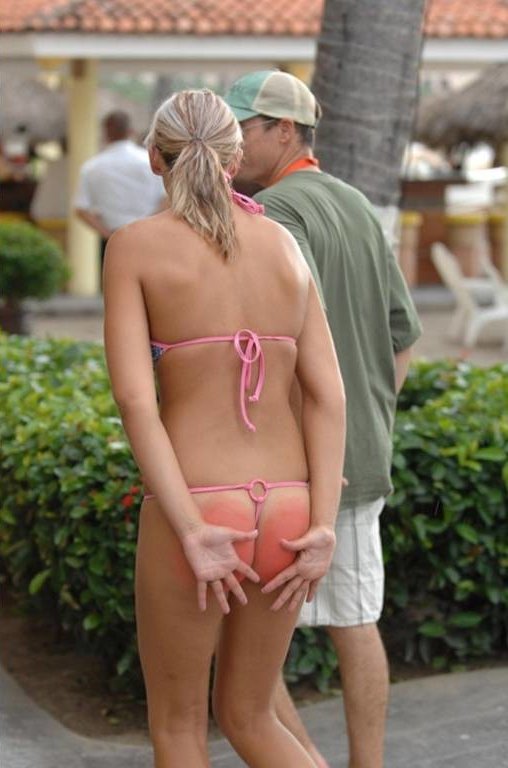 "Please M-Master Roy, please don't take me to the pool party like this! Let me put some shorts on... PLEASE! I know people in there!"
"Shut up! You're going in just like you are. That's your punishment for forgetting to call me MASTER Roy this morning. You forget again and I'll strip off your bottoms and spank you again... in front of everybody!"
"Oh please Master Roy... PLEASE! I know a lot of the people there. If they see me like this I'll just die of shame. I'll do anything you want when we get home.
I'll crawl around naked... I'll play with myself while you watch I l-l'll spank myself if you want to watch. I... I'll cum all over my fingers and lick them off while you laugh at me. PLEASE! I'll do it all for you, Master Roy! Please!"
"Hmmm... good ideas... you're gonna do ALL of that this afternoon, right over there by the side of the pool, while everybody watches you! Now stop whining! You're giving me a headache! 'SLAP' Now move your ass... Oh, I think they just noticed your ass! HAHAHA!"
spanking
humilation
slavegirl
Similar bondage
The time has finally come
Owning Mrs Williams
Punishing Sister Sarah
Stephanie is not well liked
Wait till the boys get their hands on you
Tiffany is so owned
Remorseful intruder