Sister kept in latex hood - bondage photos
Free bondage photos blog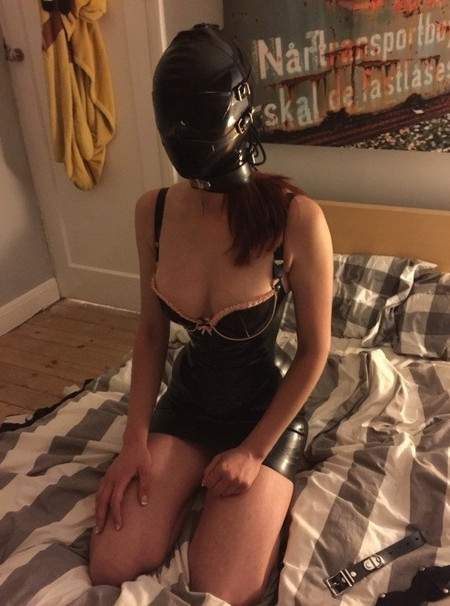 After 2 hours she finally gave up. The hood wasn't coming off and she couldn't pry the latex away from her skin.
She could only guess that there must have been some sort of glue on the dress and the hood straps that set once it got warm and would explain why her sister had kept it in a cooler bag under her bed.
Now all she could do was wait for her sister to come home and find her.
hood
latex bondage
collar
punishment
Similar bondage
Rubber stockings, ballet boots and shackle
Penis gag and hood
Corset, inflatable gag and blindfold
Her butt plug inflated and vibrator set on low
Slavegirl was wheeled out
Identical latex suits and gags
She found herself in tight latex and bound to the bed
Unwilling rubber slave