Corset, inflatable gag and blindfold - bondage photos
Free bondage photos blog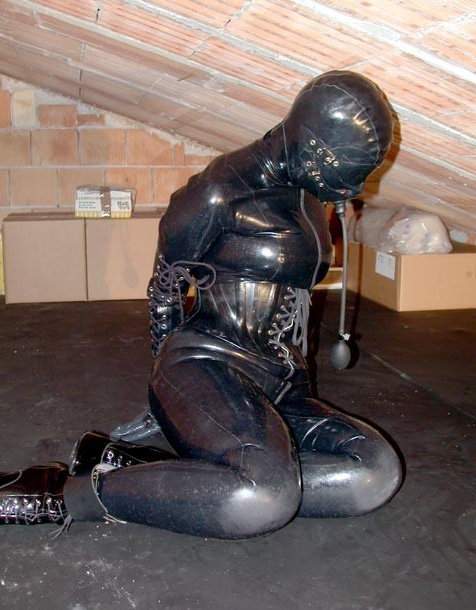 She had been young and naive, trusting the guy in what was meant to be 'just a bit of fun'
She had let him dress her in the tight rubber one piece suit, pull the hood over her head, rubber corset and finished off with an inflatable gag and blindfold.
Then came the bondage, ankles cuffed together, wrists cuffed behind her back as he led her to his converted loft.
That was over 30 years ago and still he kept her bound in the attic, using her as a fetish sex toy whenever he pleased.
Once a month she'd smell chloroform, waking up to find she had been washed and rebound, eliciting whimpers from behind the gag as she struggled in vain to get free.
If only she had told someone of her plans.
gagged
corset
bdsm stories
hood
rubber
leather bondage
basement
Similar bondage
Entertaining her laughing audience
Bringing home the bacon!
Chastity with plugs and shackles
Body harness suspension
Maid gagged in sluty outfit
Sister in tight little latex outfit
Addiction