Rubber stockings, ballet boots and shackle - bondage photos
Free bondage photos blog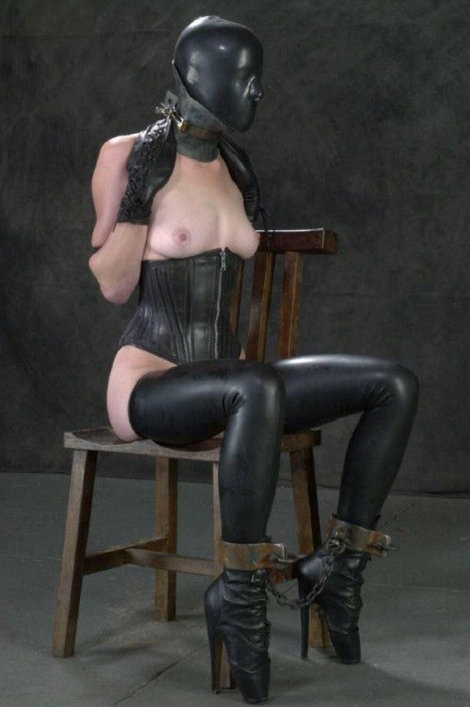 She realised how stupid she had been. After agreeing to look after her friends house for the weekend she did what any self respecting friend would do .. she snooped inside her friends private drawer.
As she pulled out the wierd outfit she was just too curious to simply put it back and had to try it on.
She smoothed the rubber stockings up her legs, lacing the ballet boots and locking the shackles. Next came the lovely boned corset that snuggled & embraced her body. The collar was locked around the rubber hood that blinded and gagged her with mittens dangling from the collar.
The last thing to do was feed her arms through the rear straps and wriggle her hands into the mittens.
She mewled and purred for a bit in the outfit before she was ready to stop. But as she tried to pull her hands out the mittens and rear strap started to tighten. The more she struggled the tighter they got until her arms were pinned helplessly to her side.
It was a self bondage trap and she was to be the helpless plaything of her lesbian friend.
ballet boots
rubber
corset
hood
posture collar
shackles
Similar bondage
The genie and magic lamp
Penis gag and hood
She found herself in tight latex and bound to the bed
Unwilling rubber slave
Bound to pussy licking chair
Rubber suit and electroshock
In the mirror
Ballet shoes, posture collar and corset