She gets red marks for her black marks - bondage photos
Free bondage photos blog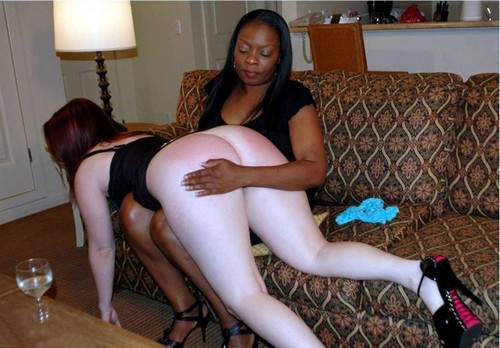 Friday night 6:00pm. As usual, Ashley Conlan is at her boss' condo. Again, as usual, she finds herself draped across Ms. Davis' lap with her dress on the floor and her panties rolled up on the sofa next to her.
Ashley has a number of black marks against her this week. Every black mark earns her ten red marks... right on her ass!
She was late on Monday. She snuck out early on Thursday. She didn't think Ms. Davis noticed that, but Davis has her spies and somehow she found out about it. She missed a deadline on a report that Ms. Davis wanted on her desk by noon today...
That adds up to eight black marks (two extra for the sneaking) which is a minimum of eighty hard spanks on her bare ass, plus whatever extra Ms. Davis wants to add on for attitude adjustment. Ashley will be sobbing like a little girl by the time she is allowed to slip off Ms. Davis' lap and crawl off to the corner, nose on the rug, and blazing red ass up in the air. And no rubbing, front or back!
spanking
schoolgirl
punishment
whipped
Similar bondage
Giving herself away in slavery
Poor Mrs Miller in stocks
George and Lenny
No third warning
Smile with each camera click
She was warned
A Year In The Life
Addiction