The Hot Seat - bondage photos
Free bondage photos blog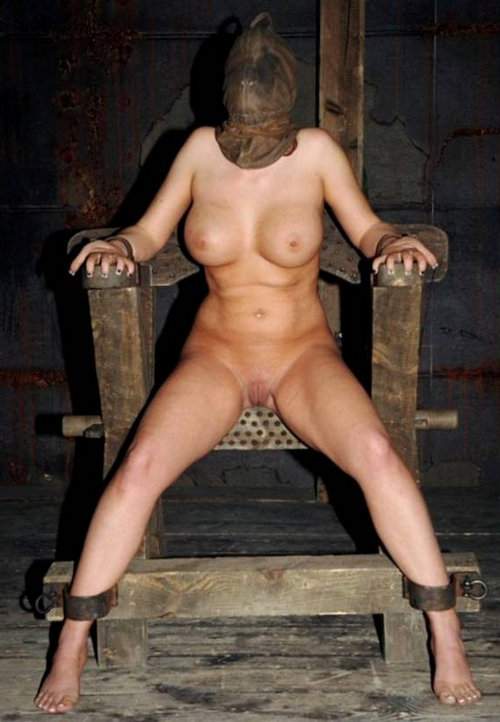 Invited guests are gathering for the viewing of the captured Countess de Morit on the 'hot seat'. The vengeful Duke Haverland never tires of punishing the naked ass of the captured wife of his mortal enemy.
Heated coals are being prepared to be placed under the metal seat upon which the sobbing countess has been tied. Shortly after that, the unfortunate victim will begin squirming, then bouncing up and down like a puppet on a string as her ass is slowly burned on the glowing metal.
Still not satisfied, the Duke is already thinking of the next humiliating spectacle he can make of his favorite toy.
Some day his arch enemy will come to him, alone, as he is demanding for the release of his wife. When that happens he will have both of them to torture naked for the rest of their lives!
hood
tortured
punishment
basement
dungeon
Similar bondage
Rubber stockings, ballet boots and shackle
Penis gag and hood
Corset, inflatable gag and blindfold
Her butt plug inflated and vibrator set on low
Slavegirl was wheeled out
Identical latex suits and gags
She found herself in tight latex and bound to the bed
Unwilling rubber slave