Scrapbook of Exchange Student in Germany 5
Free rope bondage
Bondage pictures
Japanese rope bondage
Bondage tutorials for beginners
2019 stories archive
Collar, handcuffs, gag, hard tied bondage stories list
I was down right mad at Brigitte for having lied to her daughter Krista, and I wanted her to understand it so that it never would happen again. In all things there is a time to say it, and a time to leave it behind. After that night, I felt the point was made, and I could leave it behind to look at the family in their eyes from now on. But I had gained in authority, and in confidence. Also, the mind of a woman was more clear to me, and I knew how pain in some cases could be beneficial to her if administered justly and without endangering my position. Still, it was a risky call that I wished never to do again. Had it not been because of that betrayal of Krista, I would have never gone that route in a million years.
Brigitte was subdued to me in that area, but not in the others; she was smart enough to make that difference, and on my side I did not change my attitudes toward her or anyone for that matter. Still, if she would even try to pay me back in any way or form, I am decided that I would confront her again, and not let it happen.
Krista knew nothing but for a headache in the late morning with some grogginess. "You cannot complain for not sleeping enough, Miss Fashion Show! You will need all of it this week because it is on us again."
That November Sunday was a pleasant one after all. Taking advantage of an unexpected sunshine we decided to go for a walk along the Elbe River, but we were equipped, because regions bordering the North Sea know sudden weather changes. The weather was splendid, on the chilly side, the clouds for ever changing the light. The leaves, raked in great heaps, were ready to be disposed of. Winds from the southwest had brought plenty of moisture. In boots and several layers of latex under our rubber raingear, there was nothing to fear come what may.
Blankenese is a quaint village along the river. Clean and well maintained, it reflects a past when the inhabitants of Hamburg came there for week-ends, because it was closer than the seaside. The traffic of ships up and down the river is spectacular. Trees line up the promenade that stretches for miles, from village to village. The houses are kept by the families who owned them years ago. This gives the town a sense of continuity, of tradition that spills over to the newer areas where apartments have been built, away from the river, where the Gutenbach live.
The squall did come. Many people ran for cover in little restaurants along the river, or back to their cars, to any shelter. Umbrellas could hardly withstand the wind; still they added color to the scene. We knew from experience that rains pour for a long time in autumn, but nothing could have shortened or dampened our spirits. At times, it really poured, the wind was blowing, whipping the rain against us; but we were dry. We smiled at each other; it was downright fun and healthy for Brigitte especially. It was as if her mistake was now washed out and a new page started. We were not the only ones in latex there. In fact, I was surprised to see so many people wearing "Klepper" coats, as they call them.
Over her latex underwear Krista was wearing her blue cat suit concealed under her comprehensive yellow rubber raincoat with a wide waist belt; her head was lost in a large hood, tied tight under her chin; it was a hood within a hood, so to speak, because the tightening part was interior to the hood, not just on the edge of it: a rather ingenious construction. Red rubber gloved hands just appeared out of her wrist tightened sleeves, and since the coat was mid-calf length, knee high red rubber boots were more than adequate. Elegance and discretion combined with attractive sensuality in motion best describe the overall effect of her glowing femininity with all its mysteries, that would belatedly surprise a person paying attention to her.
On the other hand, her mother, Brigitte, had chosen a green loose fitted one piece suit over her latex underwear, I presume, Her shorter red boots were covered with the leg part, and her comprehensive black mac was constructed in a similar way to Krista's.
I wore my usual rain gear, the special suit Mr. Schulz had given me for my field study in Scotland.
After two hours of rainy pleasure we were just about home, and Krista and I had planned to spend the afternoon of that Sunday preparing all the details of the Fashion Show.
Around a pot of hot cocoa and cookies, we made a new list of the friends that would be invited and called them to confirm their attendance. At the first show, we had two mothers joining in. This time five of them said they would attend. I began to see that they too wanted to do their fashion contribution. Krista was not too enthusiastic with this idea at first, but with a little bit of imagination she went along.
"Krista, these moms are the backbone of your Club; it endorses it right away. Can't you understand?"
Krista wanted to see that Club as her thing, and it was hard for her to let it go.
"You still are the initiator, everybody knows that. Its credibility is now rocketing."
On my own, I wanted to get out of it, because I felt that since it came in good parental hands now, and since my time was so limited in that pre-Christmas season with all the activities at Mr. Schulz's fetish store, I wanted to give every spare moment to Esther with whom my friendship was growing deeper by the week. After the last incident, I knew that Brigitte would not give me any problem providing I was fair to Krista too. Fairness meant that Mondays were for enemas in that family, and since Brigitte had more work on Mondays with a few patients on that same hygienic routine also, she usually came home quite late, which provided for Krista and me the privacy to make each other feel very special. Krista closed her eyes on my relationship with Esther; she had chosen to ignore it, and that was all for the better.
Erika, my private German teacher had been contacted by the dominant friend of Mr. Schulz, and I had learnt that she was doing very well.
So I figured that with finals coming, I should not add anything to the hectic schedule of anyone in that close family.
Mr. Schulz was enthusiastic when he learnt that more mothers would attend, and he contributed his two store clerks, like the first time, to help in that little event that, he knew all too well, could take much greater proportions and spill out in more schools.
"When are you going to organize a ball for the entire school?" he asked me one evening.

After thinking about it, I replied,
"When the idea will come to these mothers' minds. I don't think we are too far away from that. Since it is with high school students, it has to stay within certain parameters, and these will have to be thought through carefully, because we cannot imitate fetish balls and events. It has to remain within a Fashion Show of good taste with a dance. After the first time, every dance event will have to have something new."
Mr. Schulz agreed to this, and he even offered to represent his garments in the name of a dormant company of his, that would not link them to his store.

Letter from Sis.

Dear bro Ken,

Thank you for writing to mom and dad more often. The idea of weekly post cards to them and others works real well. They brag to their friends about you, and that has relieved a lot of tension. You see, Anita, in spite of all her wonderful personality, enjoys a popularity that has forced our parents to change our phone # to an unlisted one, with all its inconvenience it brings, Anita does not yet understand this, she is a bit embarrassed, because she had never imagined our boys to be so intense. With her blond hair, blue eyes, and boobs like hers, it does not take a rocket scientist to figure it out. Add rubber to the mixture, and it becomes an atomic mushroom.
The rubber scene is continuing. She lets me wear a pink cat suit of hers which fits me perfectly. I revel in it a little too much, I am afraid, dream about it all day long. After supper we are so horny that we can hardly complete our homework. Yesterday we went to the movies with our cat suits on under regular clothes. It was a hot show, with plenty of bed scenes, yet not porno, but just at the border. Anita was dripping, so excited she felt. I had to drag her out to the car. Later on I found out she had groping panties on. She is just a little too fast for me. We have called our friendship "The Gummidolls". We had quite a laugh when we came up with this name.

I hope you are doing well, and that you had a nice time in your scientific research project in Scotland. Give me some news of Krista, because she is another one who has forgotten her sister, it appears. Mrs. Gutenbach must have been busy too, because her last letter dates of three weeks ago.
Thanksgiving promises a cooking feast, a welcome change from the school pressure. I will miss you a lot on that special day.
Love, Sis.

PS. What are you doing besides your school work?
PS 2 The number is 548 3387


Looking at the calendar, I noticed that if I could play it right, I could have three days off between Christmas and New Year's, during which time Brigitte's ex would come here to visit. They would need my room anyway, and he would probably resent my being there. It sure would not add to the already tense atmosphere of his presence along with his "Schatz", a high maintenance ex call-girl, as they described her, who was furious to be there for her friend's conscience only toward his daughters she knew he did not care about anyway, not counting Brigitte. Hypocrisy was so blatant, that no one really understood that tradition. Still, there it was, part of the alimony arrangement. He knew that Anita and Krista would not want to be with him either, and he did not insist. Still, as their father, he had to "make" so many hours a year with them to satisfy the court until Krista was eighteen and that was to happen on December 31. The count was never there, but nobody said anything. It was rather awkward.

I felt that, should Esther be free at that time, it would be a perfect opportunity for me to stay with her for three days, and to listen to her life story at long last. Instead of calling her on the telephone, I wrote a letter asking her to think about it, and to let me know if such an idea was in the cards.

On Monday, I was called to the principal's office. I was a little uneasy because I did not expect it, and I had an important math class. I wanted to keep it short if at all possible.

"Ken, what a pleasure! You have been a wonderful student here, and I brag about you to all my friends. You asked me for a German teacher who has a classic knowledge of the language, who knows literature, and who can give you about one or two hours a week. Is that right?"
I acknowledged. "Well, I have the person for you. Her name is Brunhilde von Seeburg. She is a fashion designer of high reputation. She travels all over Germany, but her schedule is predictable; hence, she could see you on Tuesdays from 7 to 9 PM. She lives in one of the nicer homes on Elbehauptstrasse, about two kilometers away from your apartment. How does that sound?"
"How did you meet her?" I asked.
The principal had a slight hesitation then decided there was no harm telling it. "She is a friend of a friend of a friend. We were at a party this week-end, and everyone had to give a little speech on his job activities, and mention one unresolved problem. So, I had your request on my mind, and she contacted me later on that evening. That's how. Other than the recommendations I have about her, I do not know her at all. She speaks German beautifully well, that I can confirm."
"Well, I am excited to meet such a kind person, and you can let her know that I accept. Will the lessons start tomorrow?"
"Yes, of course. I have here her address, the directions, and her phone numbers for you. She is a busy lady, and you most likely will get her voice mailbox. I shall send her a note in writing to her fax. Let me know how it works out. Good luck, Ken."
He smiled at me, shook my hand in a man-to-man way, and I was off to my math class, very keyed up. Tomorrow was going to be the first lesson.

After school, with my moped I went directly to Mr. Schulz' store. I could not stop thinking: … a fashion designer, traveling all over, famous, sophisticated. Why would she offer herself? She does not have to. I decided to ask her, and find out more about her. After a while, somehow I knew that this relationship would lead further.

At the store, the mail-orders were piling up, and I had to spend a lot of time in the shipping room helping the two people there. They were not too bright, and soon I told Mr. Schulz that it would be better to let me verify the orders before sealing the boxes for shipment. In that way we would avoid returns and angry customers. Since there were errors in one out of ten shipments, Mr. Schulz knew that he had to hire another temp.
"Do you know of someone in your school who could help us?" he asked.
I only could think of Katia. She was in my classes and she had been trying to make contact with me for a while. Her mom was the sole bread winner for her and her little brother, ten years younger than she, and she lived one S-Bahn station away from the store. Although she never would qualify for a contest, being rather plain, she had brains, and lots of it.
"I shall ask. I think I know somebody who could start right away. How much do you pay per hour?" Mr. Schulz was a little taken back by the question, but he knew of my American background, and he articulated "DM 12.- per hour, cash."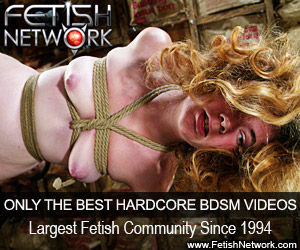 "I shall try" I replied.

My mind was on my new German tutor, not on Mr. Schulz' store. There was something telling me again that this contact was going to go far. I had some foggy areas within me, and wondered how Esther would fit in this. After a while, I stopped reasoning in circles, and focused on my work. When I had empty moments, I would go to the shelves and ensure that the right size garments were at the right spot. There too, I found errors, but I just corrected the situation. Three cartons filled with received merchandise had not been processed, so I did that too. That gave more working space. The rubber smell was overpowering even though the shipping room was kept cool. I did not mind, but for a newcomer it could become a challenge. In such intense activity, there is no thought for rubber enjoyment, just to get the orders out.

I left just after 7:30 PM and arrived home twenty minutes later my latex suit dripping wet. Krista had dinner ready. Still, she was more interested by the enema I would give her than by anything else. She already wore a light blue latex baby doll under a translucent latex bathrobe. She wanted so much to have me to herself. Under normal circumstances, I was home much earlier, but with that job, it was not to be. We were not expecting Brigitte before 10 PM earliest.
That evening I gave Krista a lot of tender attention. I was particularly gentle and discrete in my enema manners… to be more than rewarded afterwards. When giving her an enema, I would bring her closer to the edge of an orgasm. After dinner, I had to complete some last minute homework. This being done, she invited me to sleep in her bed for a while. I settled for the sofa in case her mom would find us there. In my blue latex pajamas, I was barely sitting down that she threw herself in my arms in a rubber swish of sensual excitement. She wanted to be squeezed and contained, she needed firm hands all over her body, that feeling of male acceptance and desire. I had a hard on in no time flat, and with pride she grabbed my tool in her hands like a treasure. Our mouths met; but she was not a good kisser. She would rather hide her face against my neck and lick the latex of my pajamas while moaning her pleasure. With my hands I would caress her like a purring cat. As a late teen she had enough undefined fears already, and it took me years of maturing to understand the importance of the flow of security I was passing on to her. In fact she was smart enough to make the difference between me and the security feeling because that feeling was more important in the end, and it let me free. She knew that after the school year I would go back to Denver, therefore she would not attach her heart. I was some kind of father big brother figure to hang on to.

I would never caress her intimate parts unless she would take my hand there. This evening she did just that; still I did not keep it there for long, because she was more concerned for my acceptance of her than physical pleasure. In fact, one could have believed that she was sexually hungry, but it was not true at all. She did not want to loose me, and I gave her that reassurance by my caresses and humming childhood songs that I knew. She needed love, to be babied for short periods of time, but as often as it was possible. I think that she was afraid of intercourse, and it was fine by me. I would pay more attention to other erogenous zones, and seek to expand the awareness of her sexuality through them. Caressing her freshly powdered body with rubber gloves or a small piece of latex sheet was far more effective. But for the enema, she would never present herself to me without underwear. She wanted to be admired with that decency protection still.

Tuesday.

It had rained all afternoon. I knew that day would mark my life. Finally, I took my moped and rode to the address I had memorized. With my rubber raingear, I did not pay attention to the weather, nor to the looks anyone would have given me. At 7 PM sharp, I was ringing the door bell of that impressive home. I heard a sensual woman voice, "Enter in, please!" and the buzz of the electric locking system opened the front door. She had a TV monitoring system, I was sure of that now. How could anyone welcome a first time guest in that way. It was my introduction to a world where privacy is difficult to keep under wraps.
Already in the hall of entry, I perceived art and wealth, and I felt out of place somehow. But she appeared, and welcomed me with a gentleness I had never seen in a woman. She was refined, controlled, but I could feel that she wanted to be herself with me. She gave a brief look of surprise when she gathered that I was totally dressed in latex. But being as wet as I was, and seeing my helmet, she understood that with this weather and my means of transportation, I had the perfect protection. I zipped myself out of the suit in seconds and took the clothes hanger she was handing out to me. She took my suit to a downstairs bathroom to let it drip dry. I waited there for her to come back. It took a minute too long in my estimation. I knew she was studying my suit, and that the latex had had an effect on her. It was in my guts, I was sure of it. She came back her face a little blushed with a touch of embarrassment.

I followed to her office, in perfect order, where she had prepared a second chair, and a tea set with "Kuchen". When in front of food, even starving, I make the effort of not looking at it, in principle. I want to focus on the persons around me.

Brunhilde is a rather tall woman, perfectly proportioned, with long soft dark blond hair, an impeccable face, very lightly made up. She looks natural, filled with sun and fresh air, an outdoorsy message. Out of short leather boots, her low wasted designer jeans, very tight in the crotch, merge into a beautifully soft and rich knitted beige sweater with design and embroideries, a work of art. Around her neck, she had a silk scarf, a design of softness, retained by a ring kind of contraption in gold. Sophistication and fluidity energize this stunning woman. Other than that I was to discover intelligence, depth, a fierce determination to succeed.

We sat down. She looked me over. I said nothing and looked her straight in the eyes. She was measuring strength. I did not stop looking at her until she initiated the conversation. I wanted her to understand that even though I am a guest, I am not subservient. I am an American who wants to know her language, her culture, and the people of her country. Having won that silent battle, I let her start telling me about the party, the principal of the school, a bunch of stupid verbiage. I asked her in German,
"Why have you volunteered to teach German to me?"
She revealed a set of pearly teeth. "That is something I have always wanted to do. I know I can teach you my language better than in school, and I am asking you if you want to work with me."
A little shocked… was I a little experiment of hers on the side lines of her busy professional life? On second thought, I looked at it as a contest in which she would also be a little experiment of mine with regards to rubber fashion. I decided to learn from her, as much as she from me.
"Yes, I will work with you, but there is a catch?"
"What is it, if I may ask?"
"In America, we always compensate somehow; I have not decided yet how I will do this here. However, when I have it I will ask you to work with me also."

She was not quite sure, but my smile dispelled any fear. Women hate uncertainties. She was not going to ask me questions, because we did not know each other. Still, I felt that this mystery would give me the authority to be considered as her equal. I refused to allow her looks, her sweet perfumes, nor her house to impress me as to her worth. Not quite sure what to do next, I suggested we drink a cup of tea while she explains to me her profession. I opened my exercise book where I write all the new words and idioms, and I listened.

As she was talking, I decided to imagine her dressed in rubber clothes only, the colors and styles that would fit her best, from the formal to the most sensual fashions. She came back with portfolios of her designs, and pictures of shop windows with her creations. I tried to relate all that she was showing me to rubber material and asked her,
"Which line of dresses would you consider your greatest success?"
Surprised by my interest, she checked my expression to make sure I was serious indeed. Reassured, she fumbled through another portfolio and spread over her desk a dozen of the most beautiful designs. I was impressed, but did not show it. I wanted her to be sure of my interest.
"I would imagine that you could make a longer dress with that top as well."
She looked at me puzzled.
"How did you know that? Are you going to a fashion design school in America?"
I laughed. "No, I have a sister and a mom, and I see plenty of ladies clothes."
She looked at me with quizzical eyes and went for another portfolio.

"These dresses and ensembles are the most popular ones I sold in New York." I could see pride in her work. I turned the pages very slowly, giving to my photographic memory a lot to remember.
"Who do you design for, now?" I asked while concentrating on other designs.
"Well, I am now seeking to design German clothes for Germans. There is a poetic tradition I am trying to translate into fashion. Most people have read Goethe, Schiller, Lessing, and others of the most famous writers. But there are hundreds more who have captured the romance, the tune of the heart of my people. I am listening. Do you know what I mean?"
She was speaking from her heart, with her hands, her body, her eyes. Her whole self was like a flame of pure joy. When she was finished I remained silent, looking at her. I had never seen a woman with so much fire, so much love in her life, so much enthusiasm and genuine vision all combined. I looked down at the table and said,
"What is it in your heart that needs to expand on this poetry?"

She was totally unprepared for that question. She fumbled around to find a tissue while tears were rolling down her cheeks. Her expression had changed, and it dawned on me that I had a suffering teen-ager in a woman's body and soul with a brilliant mind and the most creative talent.
When she had composed herself and apologized, I said to her,
"There is a difference between being lonely and being alone. Which of the two are you?"
She rested her face on one hand while the tears now flowed unashamedly.
"It's the first one. I am lonely." She knew my next question was going to be "why". I did not ask it, for if she wanted to tell me she would. An unspoken bond was developing faster than I ever had imagined. Silence was more noisy than a railroad at full speed. I slipped my hand on top of hers and left it there. She did not withdraw hers. Empathy was the key to her heart, followed by genuine care.

All of a sudden she realized that time was passing by.
"You speak pretty good German, you know." She said in a soft and kind voice. "I don't mind your accent."
"I am not satisfied; I need to learn enough so that I can read and memorize some of that poetry, perhaps write poems." I answered slowly. She looked at me in disbelief, knowing now that I would work with her. Tall assignment; yet, not limited to the language only, but expanding to German philosophy, arts, design, music, the very soul of that intelligent, hard working people that had been mauled so bad by the Third Reich. Her heart was responding to mine because I was totally open to what she loved most and best.

I could imagine a host of latex fashion on her, flowing night gowns, dresses, skirts and blouses, rain coats and many other garments, mostly loose than tight. While going through the portfolios I imagined a dress covered with very fine lace over a body of plain color, with accents of embroidery. I had in my mind to design a dress like that, in a similar color scheme and shape as her mid-season line of last year. I wondered how I could offer her one. I had no money to buy such a thing, or even have it made. Then there was the problem of measurements.

"Do you have a dress of that collection that you have modeled or worn.?"
"Why, do you like them?"
"Oh yes, very much so!" I said enthusiastically.

Three minutes later she was parading in her office with one, and had brought two more with her, one of which was just the kind of dress I had imagined: a foundation of silk with lace all over. The cut was perfect. By the time she put it on for me, I was hoping she would leave the room so that I could look at the labels to know her size.
"Would that be too much to ask you for an apple?" I asked.
"Oh dear, I completely forgot that you did not have supper, and the tea is getting cold. Yes, of course. Let me go and get one in the kitchen. In fact I shall order some hot food for both of us."
After a couple of minutes she was back with the apple, and I had just the time to take the measurements I needed thanks to a tape measure I usually keep in my pocket for any kind of purpose, and from the manufacturer's labels of the dresses. She also had brought a book of poetry.
"May I read to you one of the poems you like?" I asked. "And please, correct my accent and pronunciation. Be very strict. I need to be perfect."
She fumbled through the book and, smiling, picked a poem and handed it to me.
"Read this one for me, Ken, and don't mind my tears, please."
I went silently over the sonnet once. There were quite a few words I had never seen before, but I could say them. Then I started, slowly, respecting the punctuation, the rhythm and the rimes. When I was finished, I looked up; her expression was transfixed in my direction, her blue eyes lost in some kind of super reality. It was obvious that this poem had marked a period, an experience, something and that she was reliving it.

The meal came in, and a glass of wine relaxed her. We exchanged funny experiences from past years, and laughed ourselves completely silly. Nine o'clock came so quickly that we looked at each other and knew at that time we were friends and on the way to be very close. Her loneliness was beginning to melt. We embraced for a good minute. Tears were rolling again. We walked to the entrance hall. She was about to open the main door when she exclaimed,
"I don't know what's happened to me tonight, I completely forgot to give you your rain suit." She ran to where it was and brought it back. It had dried well. She carried it over her arm.
"It could not keep you warm, could it?" she remarked with a smile.
"It is only a protection against rain and wind" I replied, "and since I travel with a moped, it has to be full proof." I was putting it on, and she helped me slide my arms into the sleeves. Then I zippered myself into it. She was looking at me with a wondering smile. She did not dare go further with her questions, knowing there would be another time. I was about to take my helmet when she put her hands on my shoulders. The contact of her skin to latex produced a noticeable shudder in her. I took her in my arms once more. Her body yielded closer this time, much closer. Our cheeks leaned against each other, she could breathe in the smell of rubber. It was a special moment, something new for her, a first experience with latex made garments. After a minute or so, I grabbed my helmet, put it on my head, smiled at her, and said good-bye. We both knew that another relationship was born, and not only a teacher/student one.
"I'm looking forward to coming next Tuesday." I said softly.
"Me too" she replied with a little spark in her eyes, "but we need a three hour lesson. Come at six PM."


She winked at me. I smiled back at her, walking into the rainy night. The moped kicked on immediately, and I was on my way knowing that I would hardly sleep so excited I was. I knew that my next stop was going to be the library on the following day to check out the book of poetry she loved so much. I was decided to memorize that sonnet.

Back at home, Krista was waiting for me. She had some hot food ready for me. I honored it and we had some good laughs about some kids at school. She wanted my full attention which she got.
"I've got to go to bed, because I have a test in the first period", she said.
"OK, get ready and I'll tuck you in." I replied smiling.
Like a little girl, she hop scotched to her room. Ten minutes later she called me. "OK, Ken, you can come."
I tucked her in real tight. She liked that. Rubber sheets are wonderful for that. When I was done, I gave her a long long kiss.
"You are a wonderful person, Krista. I am so proud to be in your family." She was drinking it in. Her smile was so sweet, there, in the midst of all that rubber she loved so much. I knew that she would come in my bed around 4 AM. It was written all over her face. She would take that chance; it was a need deeper than deep. Sweet Krista!

After cleaning up the dishes and myself, putting on my blue pajamas, I went over my homework for the next day, and pulled out a blank sheet of paper trying to retrace that dress I had seen. I was so tired that I decided to make it a day. As exhausted as I was, the feeling of my latex bed struck me once more. The feeling is so overwhelming every time that I cannot predict what I am going to discover. Sure enough, early in the AM, I was awakened by a gentle touch pushing me deeper into the bed. Swishing in her nightie, Krista slipped in next to me and squeezed herself along my body. She soon went back to sleep, totally satisfied and relaxed. It was so nice to feel her there, like a little child. Loneliness. I was not going to yield into anything else than a big brother relationship with her, because it was what she needed. Anything else would have destroyed her.

When my alarm clock rang, Krista made one jump to her bedroom, silently like a little elf. She let me go to the bathroom first, because she needed more time to wake up. Brigitte had come back very late and was sleeping until 9 AM that morning. So I kept quiet as much as I could. Breakfast was served when Krista appeared in her nightgown sticking to her sweaty body. She did not realize how sexy she looked. She was in no mood to go to school, so I took her in my arms and gave her a good minute or two of protective love. She shoved her chair almost on top of mine, and served herself with cereals and a toast. When the time came for me to go for my early class, I wished her luck for her test, and kissed her good bye. She was smiling.

Wednesday

After class, I went to Mr. Schulz store. There I would introduce Katia to him. She would arrive a little later. She needed some kind of instruction into this bizarre world. It was a job; it made money, and she could help. That was going to be my line. I knew it would not last long, because in the shipping department, everything is handled, from the simplest gloves to the most complex custom made garments. Anyway, time would tell. I knew that she would be hired, because Mr. Schulz had lined up three measuring appointments for me, and three for Thursday.

When Katia arrived, she was a little surprised by the type of business that was done there. Still I explained to her the best I could and brought her to the shipping department where she started to work immediately. She was quick and intelligent, and in no time she was more productive than the other two put together. Mr. Schulz was elated. In the mean time I took care of three people to whom I sold a lot of latex and leather stuff. Women took about three times longer to deal with than men. The appointments proved that the customer knew what he or she wanted. Many people browsed and bought. But an appointment was a serious matter.
"Mr. Schulz, I would like to surprise someone special with a dress. How can I have one made and not be wiped out totally?"
He looked at me with a strange smile of understanding. "It's a bad time now. Everybody is busy. Let me have your design, and I will tell you what I can do." I was so pleased that I would have hugged him. I thanked him profusely.
Then I went back to shipping to check and seal the parcels. That night, we finished everything by eight PM, and we went home that much richer. Since Katia traveled on the S-Bahn and I by moped, we did not have an opportunity to talk.
Back at home, Krista and her mom were cooking and baking for the Friday night Fashion Show. I had made arrangement with Esther to visit her on Friday night also, because that would give this slumber party one more room, mine, to a couple of mothers. Krista was a little sad, but she knew it was the only way.

Friday.

After school, I picked up my rucksack filled with latex clothes and left home on foot for the S-Bahn. Almost one hour to reach the door of Esther. Every time, I get so excited by the prospect of seeing her, in a trance as it were. She knows exactly how I feel from the first minute to the last. She has a sixth sense that plugs into my information center. She is amazing. But now that I know Brunhilde, I don't want Esther to think I have changed an inch in my heart for her. Esther is one woman in a million. Why has she not married yet? I cannot figure it out. There must be something tragic in her past that blocks her maturity somewhere. As I think about it I feel that my life seems to go to this kind of women: Krista, Esther, Brunhilde, not counting others who want me so bad that it breaks my heart to keep away from them, because I can see where their frustrations are.

In the store I had a little time one day to read an article on rubber addiction. I transcribe that portion. It was written by a psychologist who had compiled a lot of data from a large number of rubber fans through a questionnaire. Not only did he study this field, but he tried to become addicted to it. Here are his overall remarks.

"Rubber is wonderful, magic, exciting, erotic, but for me it is not dominant to the relationship, and I believe that is one of the reasons why women are attracted to me because they know they are first, not "something" else. In fact, the few women I know to be in rubber, love to be "nursed" in it; fundamentally it is attention they crave for. Addiction to rubber is NOT to rubber, really. It is to the search of a form of security, mostly imagined, that often comes to people who, when babies, had a difficult birth (breach f.i.), were not long enough in swaddling clothes after birth, experienced violent fears followed by insecurities caused by such things as the shock of fire alarms, parental fights, divorce, the death of a parent, overbearing and threatening parents; they have nursed a gut level need to be cocooned away from reality, that search never leaves them. Put into the mix the erotic appeal caused by the static electricity of rubber, its smoothness, resilience, elasticity, and especially its passivity, around healthy sex drives, plus an imagination at work, and you have the seedbed for a tenacious rubber addiction.
Often, these people love water, mud, swimming under water, the total absorption into another world than their own, a world of peace and sensual acceptance and reward. They have a hard time to deal with their own selves, to be accepting, because with such an addiction they feel helpless, freaky, rigid, and guilty. They are at a loss to identify its origins and causes. Because they were too young, the problem did not begin at a particular point from where it can be handled. So, at long last, they try to accept their difference, their guilt, some of them make of it a philosophy of life, but it never is satisfactory, it is like an amputation in one's soul that never heals, even with unlimited freedom in the habit.

They also are people who need love through the sense of touch, as a primary path of communication, followed by affirmation. That explains why most rubber fans are men, at first, but in a deeper sense, when a woman has accepted the initial coldness of the material, she will warm up to it in a much deeper way yet; the process is slower, but goes much deeper. It follows the characteristics of her sexuality. The BDSM world addresses the guilt part of it, but it does not stick; in fact, it becomes another complication because the same person atones for guilt feelings he can do little about. He or she may feel temporarily relieved but never free. The enjoyment factor demands always a little more for the excitement to remain, including punishment.

It comes by a fundamental preference for the attractiveness to something that caters to one's need of being touched, lights up one's sexuality and control over it, vs. the stress of a relationship that would give some of its enjoyment, and others too, yet with no or little control. Genuine love is the answer; but the partner who is not addicted needs to understand at a very deep level the mechanisms and evolution of the addiction. The need for rubber quickly becomes part of one's fundamental make up. It takes as many years to get out of it, as it has been there. It is useless to repress it. It is better to develop a parallel path of healthy relationships that may perhaps take over as the emotional needs are unearthed and met. That may bring the addiction to a manageable and enjoyable level for both. When the relationship and the acceptance dominate, then rubber becomes a joy to make one's partner happy. The addicted party needs to have his or her "fill" of rubber, or else a double life ruins everything."


I had completed the design of the dress and had given it to Mr. Schulz on Thursday. He promised me to give it to one of his seamstress for an evaluation and suggestions. It pleased him a lot, although anyone could tell that the drawing was not done professionally. "Frau Binder will redraw it right, and you will tell me if it really is what you want." She and other seamstresses glued all the custom garments in home shops, and I was sure she could make this one without difficulty. It was a basic dress with a second one, very light, in black lace on top. The basic one, in rubber, was fairly close fitted, while the second one gave discretion to the movements by subduing the shine just enough to express a mystical temptation. I remember Brunhilde indicating how the basic dress was made of silk. I would just replace it with latex. The color I chose was teal, a rare color of latex stock, with a slight see-through, available only from a couple of companies, of which Mr. Schulz'. The front of the dress had a V front panel in light natural latex. There were little pearls sewn here and there in the lace, a very dainty work.

As all these thoughts were churning in my mind, I almost missed the station of my destination. I rushed out as the sliding doors were attempting to close. My heart was beating fast and furious when I ran down the ramp to the street. I went to buy some mint candy, and seeing that Esther was not waiting for me at the station, I proceeded to walk over to her apartment.


Prev Next