Scrapbook of Exchange Student in Germany, Part 4
Free rope bondage
Bondage pictures
Japanese rope bondage
Bondage tutorials for beginners
2019 stories archive
Collar, handcuffs, gag, hard tied bondage stories list
November 1997
Introduction
I wrote this story on my portable PC. Aside from the Diary, there are texts called « Scrapbook » written a few days or weeks after the facts. I also glued in significant letters, copies of mine, cards, pictures, etc..

Diary
Letter from Sis
Dear Ken,
I miss you so much. You have not been writing lately, and I wonder every day what is going on with you. I fear that these attractive and sexy German girls keep you in their arms for too long. Just a note of caution, mom begins to be worried, and I would write immediately, if I were you.
With Anita, I am having a wonderful time. I am saving to buy a couple of rubber skirts. We have decided to go for a "shocking" walk in the mall as soon as I receive them. One is in black latex, the other in green. We already bought high heel shoes to match and designer stockings. You can't imagine how I look with her skirt! We are having a lot of fun. I won't tell you what happens in bed. Since she got her parcels, we are supplied with rubber for years of fun. She is quite emancipated, and dares walk into any store, even the "specialty" ones. I will be a woman when you come back, not a kid any more, bro.
I've got to go and mail this. Sorry, it is so short. I can't wait for your letter. Love, Sis
For the sake of time, I am changing the format of this notebook.
Monday, November, 1997
Came back early from school. Teacher was sick.
Sis' letter leads me to write to my parents. Fortunately I have a couple of postcards and pictures of me to send them. Went to the post office. Krista was back when I walked in. She was very… friendly, (XXX OOO). We settled around some snacks and milk. Then, a whole thing developed. See Scrapbook.
Tuesday, November 1997
Math teacher still sick. Gave me time to go over homework that should have been completed yesterday. Used my moped because my German private lesson with Erika was moved one day later, exceptionally. Wore Mr. Schultz special rainsuit one more day before giving it back to him. See Scrapbook.
Wednesday, November 1997
Nice fall weather, but the days are very short. We go to school in the dark, and come back in the night. Went to the principal to assign me with a new German tutor. It will not work with Erika. It was 5:30 PM when Mr. Schulz called. He wants a detailed report on the rain suit, how it performed in Scotland during the ecology trip. He said that if it is informative enough, he will give it to me. He also wants me tomorrow afternoon to measure seven clients, two he's and five she's. That puts pressure on my studies.
Got the report done tonight. My evaluation goes through 30 criteria and a 1-10 scale. I measured style or design, fit, ease of entry, ease of exit, maintenance, comfort, ease of movements, in the rain (various intensity), on the moped, the hood fitting, reactions of others, durability. Then I suggested one rain suit structure for women, and one for children. I was about done when Krista walked in with some groceries. She corrected my work, and decided to put her own impression too. So I had to put that suit on again for her.
"I want you inside it without any clothes under", she specified, "if you do that, I have a treat for you". So…! After a thorough inspection with her hands, she was satisfied. Her remarks were a bit on the daring side, but she signed the statement. We had a laugh.
She had put supper on, when her mom came back from work. Brigitte was very tired. After a 20 minutes nap, she came to the dinner table in a bathrobe. But by the smell of it, she had a latex nightgown under, and she was looking at me with shiny eyes. Something was going on.
Thursday, November 1997
Thursday afternoons are usually free. Since the weather was holding, I went to Mr. Schultz store right after school with my moped. He treated me with lunch (first time). In this kind of trade, relationships are important, and he is not ignorant of that. He spoke to me of studies, university in Hamburg, he has friends there, that he would help me with my expenses if I worked for him on the side.
"How did you start in this business" I asked him. He evidently bought an on going store in other kinds of garments and little by little changed it to become what it is.
"Are you profitable, now?" That was not the best question because Germans are not like Americans. They are very private and touchy when it comes to money. I apologized, and he seemed to accept it, but I could see that I would pay for my mistake some time in the future. I handed him my report and the rainsuit he had given me to try. He read it attentively. "Sehr gut, sehr gut!" (very good), he said. He laughed at Krista's comments. After a moment of hesitation, he gave me the suit. I shook his hand in thankfulness. One more garment in the closet. The afternoon was interesting. See Scrapbook.
Back home, Krista wanted Monday's fare again. I insisted that she calls her mom before. She could not reach her; besides we did not have much time before her return, so the idea was dropped… for the moment.
"With your busy schedule at Mr. Schultz, we can't have fun anymore."
She knew it was not entirely true. She was laying on the sofa, so I tickled her in spite of her protests. It did marvels with her disposition.
Friday, November 1997
Brigitte Gutenbach answered a 7AM call. I had spent the night at Esther's (Esther had left a message on the answering machine, that Brigitte found late at night). I was in the S-Bahn that morning on my way back home to pick up my school books, when it took place. The conversation did not go over very big, obviously. I was just there last week-end; "not again" Brigitte said.

When the conversation with Esther was over, Brigitte declared Saturday cleaning day for the entire apartment because the fashion show is only a week away.
Saturday, November, 1997
Besides dusting and vacuuming, scrubbing the bathrooms, floors and windows, we had the wash and ironing. The first task of that day was the cleaning of all the latex clothes, sheets, pillow cases, etc. that we normally use. We did that first, because residuals of the talcum powder cover everything; even when we try hard to contain it in the garment, some of it escapes anyway. Brigitte has a latex bag that she uses for that purpose. All the clothes needing powdering go into that bag. She pours the powder in it, and after sealing it shut, she shakes the bag, rolls it on the bed for a couple of minutes, till the garments are powdered evenly and totally.
That evening, Brigitte was reconciled and took two exhausted young people to the movies. We had fun. Her mood was upbeat when we came back home.
After a week of tests and the strain of that day, Krista flopped into bed, too tired for midnight snacks.
While the tea was warming up, Brigitte changed into her latex transparent nightgown and negligée. That was a bold move. She took a cup, sat on the sofa and asked me to fill it. Her legs were crossed. Well, she was saying a lot more, following my every move. Felt excited, yet missed Esther somehow, and could not bring myself to respond freely to begin with. (Women's jealousy). She sent me for some whisky and two glasses. The rest is in the Scrapbook.
Scrapbook
Already in my first book of notes, I described the importance Mrs. Gutenbach placed on regular enemas for the entire family. Since her personal schedule was out of step with ours, she could find the privacy for that. But for Krista and I, it was more difficult. Krista is in a transition phase, like most of her girl friends at school, and she looks up to me to help her come to terms with her sexuality. More nervous than her sister, she shares in a different way; she is less physical, and keeps her emotions inside until they explode. We know that to be her character. Well, on that Monday, I was doing my homework on the dining room table, and she came to me, leaned against me, her face in a question mark.
"What can I do for you?", I asked.
"Nothing… nothing!", she lied.
"I am not tall, true, but I am not blind…!" I retorted. "What is it?"
"…would you give me an enema?" she blurted with a nervous little laugh.
"Are you serious, why me?" I answered, taking her hand into mine.
"I love your touch!….very much. " she whispered.
"Krista, you have to call your mom, you know that! I could not do this without her permission."
She breathed in deep, scared, no doubt. Since I called her bluff, she grabbed the phone and called her. "All I have to fear is a 'no' answer", she talked to herself.
"Mom, I have eaten something that is not good and I have a stomach ache. Besides, I have not had an enema in ages. (talk, talk, talk). Would you mind if Ken assisted me ?" (more talk) Then she turned to me, "Mom wants to talk to you."
Here we go… I take the receiver, and Brigitte starts:
"Who came first with the idea, was that you?" Her voice was not accusing me.
"No, Mrs. Gutenbach; I insisted on the phone call."
"Good, then. Krista says she is sick, so, you can help her with it, but nothing more." She hesitated a little while. "I want you to understand that Krista is not Esther…. That's all."
That statement was a shock to me. These women must have talked. I could not help blushing. Krista saw it and was visibly embarrassed and nervous.
"I understand, Mrs. Gutenbach. It is fine with me. Good bye!"

Krista's expression was crestfallen. She was sure her mom had said 'no', and she felt like an absolute fool.
"Krista, your mom said 'yes'; but nothing more; understand?"
Her face changed from embarrassment to disbelief, and then to excitement.
"Go and put on your baby doll nightie, and nothing else. Meet me in the bathroom."
Five minutes later she was on her hands and knees in the bathtub; I had prepared the solution, two liters of it, and was warming up the water out of the shower's receptacle. That was not the traditional family method I was taught, but I had thought of this one and Krista was game to try it. I slipped latex gloves on both hands, and proceeded to shower her crotch. Soon, the spray stimulated the entire area to a high degree of sensitivity, and Krista was overwhelmed with sensations she could not master for much longer. So I stopped the shower and poured a generous amount of gel on my gloved fingers, and started to massage her anal region. Her sphincter muscles were tight, and it took a couple of minutes until they relaxed enough for the small butt plug I was planning for her. She went nuts with pleasure through it all.
The long rubber hose went in without difficulty, and the first enema flowed into her without a hitch. She was moaning with pleasure. After a first elimination, she was back for the second one. I began with the shower once more. This time she responded a lot sooner, begging me to bring her all the way, to massage her labia with the jel.
"Krista," I gently told her," I agreed with your mom for one thing. I cannot do that." She was not too upset. The second enema went well also. I gave her a lot of attention after that, and asked her to wear her long pink latex nightgown, the one I knew she liked. Minutes later, she was laying on the sofa, and I caressed her legs until she relaxed completely. I gave her some hot cocoa and a banana. She looked so pretty, her blond hair spread over the pillow, her long and thin body silhouetted in her pink nightgown, her pointed breasts pushing out the material. Why did she want me ?
"Krista, why did you want me to give you an enema?"
She looked at me with tears in her eyes.
"Ken, I need to know you love me."
"Do you mean it?" I replied.
"Lay on me; I need to feel you on top of me!" she begged.
I did not respond right away because I was not sure what her mom would say. Then the idea came.
"Krista, you have a dildo, you showed it to me a few weeks ago. Put it in and I will lay on you."
She literally bolted out of the room and came back with it in a swish of latex. She had coated it with gel and proceeded to stuff it up into her sweetness in front of me. She placed her right foot on the sofa and, bent over. She slowly slid her toy into her still very tight vagina, trying to act very grown up.
"Do you like to see me do this?" she asked.
I knew that she was laying everything on the line.
"Yes, dear Krista, very much. You are very attractive!" She seemed satisfied and stiffly laid back again on the sofa. Now I had to fulfill my promise. I knelt next to her, trying to buy some time, and caressed her face, her shoulders; then, in a romantic way, I squeezed her head against my heart. She yielded herself completely, and moved her lips, seeking a kiss. I joined mine to hers, and in a long, long kiss, slipped my hand from holding her breasts down to her pubis and left it there. She moaned with pleasure. Slowly I laid myself on top of her. I was all dressed, like I was in school. It did not matter to her one bit. She embraced my body and squeezed me against her as if my weight was not enough. "Ich liebe dich, Ken." She kept on repeating. I stayed there for a long time, until she was short of breath, and resumed my position on my knees holding her lovely head. "Du bist so suess, Krista!" She could have heard it a thousand times.
Slowly I separated her feet, slipped my hand under her pink rubber gown, got to the vibrator and turned it on. The effects did not delay coming, especially when I laid on top of her once more. Her face flushed, her lips opened, her breathing became short and intense, and then a violent orgasm tore her off into its vortex. Cries and sobs, on and on, until I at long last turned it off. Then I pressed my face into her rubber-covered belly. She did not have any more strength, just sheer pleasure. With light fingers, I pulled out the vibrator: a flood of juices followed and dripped on the inside of her nightgown. I went for a paper towel and wiped her and the gown dry. Slowly I swiped the wet towel on the sleeves of her gown so that she could smell herself and lick it. It would eventually turn her on a while later once again.
Shortly before the return of her mom, I suggested her to go to bed, which she did.
"Next time, Krista, you give me the enema!" I softly suggested. A smile lightened her face.
"Yes, Ken, I cannot wait!… Good night! Thank you, I love you."
"Let me tuck you in!" I offered.
"Please, do, Ken!"
I showed her a lot of attention as I covered her with the top latex sheet and the bed cover. After a good night kiss, I turned off the lights, closed the door, and went into the family room. Since there were fragrances of intimate fluids in the air, I opened the windows for a few minutes while I tidied it all around.

Erika, my private German tutor, 24 years old, well entrenched in rubber pleasures, has a disadvantage for which she tries to compensate; she is, she feels, too fat. That is all in her mind. She is not petite, like Krista, or long and slim like Esther, she is a blonde healthy female, tall, with big boned hips and breasts to suit. Her self-consciousness keeps her from men, obviously. Add to this her rubber addiction that holds her libido in a ready-to-fly condition, and one can imagine the time bomb I am learning German with. She fantasizes a lot through magazines depicting very sexy, mostly rubber clad women and men, and through sexy novels for women. May be she is lesbian, or bi-sexual. She never gives me a private lesson in any other clothes than rubber, and very tight ones at that, mini skirts, tight tops pressing her large breasts. It goes without saying that, to her, I have become her dream lover, and there is not a lesson during which she does not propose to me. So far, I have not allowed her anything because she is possessive, and that is something I could not possibly accept. Besides, I do not have feelings for her, so a relationship would just be fun for me, but serious for her.
It was on Tuesday, during one of these "practice" conversations that she said,
"Ken, do you fantasize sleeping with me in a rubber bed? --- Answer this question in the affirmative."
"Yes, I fantasize sleeping with you in your rubber bed."
"My next question will be in the rubber bed, follow me." She said with surprising authority. I followed her. Maybe I should never have. Still, I felt she could be fun given the right stimulation. She immediately hopped in her rubber bed that she had made ready for that moment.
"My next statement will be said before I lay in this rubber bed." I said.
"What statement do you have to make?" she asked, feigning the trivial importance of it.
"I want you to know that anything that goes on with you does not exclude others wanting the same." I answered with a straight tone.
It was obvious that in all her excitement, she had never thought of that.
"Are there others?" she asked, looking away.
"Yes! Does it bother you?" I waited for her answer that did not come.
In the corner of the room, I saw a bottle of Sherry, and I filled a glass and handed it to her. She took it without a word, drank it, handed it back for another one, and drank that one too.
"Take your clothes off, Ken, I will not think about it." She said a little too loud. I was not going to let myself become a settlement to her. It was a matter of self-respect.
"Look, Erika, you want me; you said it several times already; you fantasize about me. I am not your fantasy. Make up your mind that you take the real me and bury the fantasy, or we better not begin at all." I took the empty glass and placed it with the bottle. "May be we better wait for next week, and think some more about it, would you agree?"
She did not want to make a fool of herself and come out of the bed, so I said, "Look, the lesson is almost over, I know you have a crush on me; I am not going to talk about this to anybody; it is between you and I, and in a week we both will know what it is we want to do. So, there is no embarrassment to be had about this for either one of us."
I left her alone and rode the three kilometers to Mr. Schulz. In a round about way I spoke to him of that "woman" who fantasized about me, and how to bring about that situation to a positive end. He was very understanding, seeing my age, but he showed a considerable experience.
"This woman is asking for punishment, Ken. She does not know it, but you can give it to her and she will be the most grateful friend you will have. She will not possess you, she will be at your feet, you will possess her. But you need to know that when you do possess her, you cannot reject her because it would break her completely. To get rid of her, you can only introduce her to another person who will take over from you. It takes a lot of planning, but you can do it and I will help you. When you want her transferred, let me know and we can achieve that in one or two sessions."
I was not too sure about that.
"I want to work for you Mr. Schulz, but that looks like she would take a lot of my time."
"Oh no, it won't. When you control her, you can ask anything from her and she will do it. She will dress in regular clothes for you if you want. You can make her pay her punishment ahead of time, but as much as you put her through, you must give her satisfaction in the end."
"Can I call you if I get in difficulty?"
"Oh, yes, and here is another person, a woman you can call also. She is a friend of mine, and she will help you, she is experienced. I will let her know that you are new at this. Now let us equip you for next week."
Grabbing a basket, he went through a storage room of used equipment and pulled out hand cuffs, ankle cuffs, ropes, a rubber hood with an inflatable gag, an neck collar with locks, a cincher, and he explained three types of crops to be used. He trained me to use them on a sand bag with the right amount of strength. It was all so new to me that I felt in a dream world. He asked me to describe her bed, her room, her apartment. With every detail, he would adjust the kind of items I was to use. Finally he added a pair of nipple clips, a butt plug, and a soft dildo with a hook for the G spot.
"You will subject her completely, but you will need at least four to five hours for that first session." He handed me a 'how to' typewritten sheet, describing about fifteen steps to total submissiveness.
"Once she is submitted, bring her to orgasm, or almost, and then use the crop, at least six good swats until her body is limp and does not resist. Let her recover, and work her into another orgasm almost. After the sixth or seventh time, she will beg for the caning; only NOW, let her explode into oblivion. After each session, make sure you take back all that I give you here. Don't leave anything in her possession. She will call you Master, and you will call her slave. She will love it."
I took the package, rigged it on my moped and went home. I would be late for supper, but the excuse of Mr. Schulz' shop would clear all suspicion. That night I went over every piece of equipment, laying them on my bed, working with them until I knew them perfectly. During the night, I could not help dream, seeing Erika all tied up, begging for more discipline and paddle, her large breasts sizzling hot through the pain of the clips pinching her large nipples. I sat down at my computer and went through the whole scenario in detail, because I could see that it was quite an undertaking. Maybe Erika would fight me, may be not. I knew that I had only next week to make a date with her. When I was finished, I decided to review the whole thing with Mr. Schulz before.
The next morning, while drinking my coffee, I had real doubts about this entire idea. The simplest way would be to change tutor. The more I thought about it, the better I liked it. So, I decided to make an appointment with the principal. I left early for school. I was in luck. His secretary was there, early too, and ushered me to him right away.
"What can I do for you, Ken?"
"First of all, I want to thank you for everything the school is doing for me. I really like it here, and I want to learn more of the German language still."
"Of course, I will be glad to help."
"You have done a lot through the special tutoring of Erika. I have learnt a great deal in conversation and such, but I need a tutor that will teach me more of the grammar and the literature. I have so much to catch up to be at level with my class."
"That's all very good, I will try what I can and let you know tomorrow. That is all good news, Ken. You are the only American student who has shown such a great interest in the German language; German is difficult."
"Thank you, for helping me. I have class now, so, good bye!"
At the moment, I could not care less about Erika's plans, and I felt that I should have done this long ago. I felt so much better. I decided to bring back all the bondage gear back to Mr. Schulz along with the scenario. May be he can call that woman who will take care of Erika. But I must be out of the picture.
* * *
Just after school, on Thursday, I rode to Mr. Schulz'. The weather was abominable and cold. I parked my vehicle in the warehouse where incoming shipments are checked out. He was there, working on an arrival of the most popular latex underwear. He saw me, slick with rain, in his special rain suit and was real pleased.
After greetings, I opened my rucksack and pulled out the bag of things he had given me the day before. He was a little surprised, but could understand my decision. Until his first client would come, there was still an hour, and he decided to take me out to lunch. We used umbrellas to walk the 300 feet or so to that place, a "Stube" in the basement of a real old house. German specialties were on the menu, and since I could not make sense of it, I let him choose for me. The food was very good, although a trifle heavy. Mr. Schulz talked a lot.
He explained again the way to measure a man, the attitude, the dress I should have, in latex of course. (He would provide it). Then, he said:
"When you measure a woman you will be dressed in a cat suit, a black one, very shiny. I have a couple of them for you to try on. Also, you will wear a special cologne I will give you. It's best if you can work out an erection when she arrives, it makes her feel most attractive. Then, you can suggest anything to her and she will buy it as long as you tell her it excites you. Expect business cards, invitations, and the like. Make yourself hard to get. If she asks you what you like, translucent garments are always a hit, especially bras with a peep hole for the nipples, and pants with dildos. If she looks like an artist, suggest translucent frilly nightgowns; if she is a little bit slutty, suggest hot pants, mini-skirts, hobble skirts, tight outfits. If your client is overweight, you need to be careful because they may sweat a lot, and a loose garment is often best.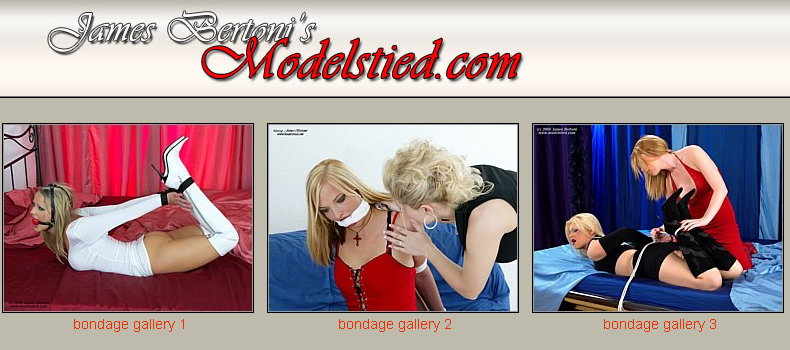 To measure them, you need to take time; your touch must be light; tell your client exactly what you are going to measure before. If you need to hold the tape in her crotch, ask her to do it. Some will, others not. They may remain dressed in underwear and bra for regular clothes, but for tight fitting ones, they must completely disrobe. When that is the case, never look anywhere else but at your hands and your clipboard, or in her eyes. If you feel more comfortable, slip on rubber gloves and put powder on them. It is very effective, believe me. Go over your measurements at least two to three times for tight fitting garments. Explain that to them."
I was a little bewildered.
"Do you have the list of the people I will have to measure?"
"Glad you reminded me. Here it is!"
I could not believe my eyes. Paul was the first one, then Sonya, Trudy, and Peter at 4 PM. At 5 PM, Hilde, Alexandra, and … eh, Esther.
"Who comes for tight fittings?"
"All the women do !" Mr. Schulz was smiling. "It will be a good experience for you. Trudy is beautiful but very demanding. Sonya is cute and sexy; she will immediately invite you; still, I am not sure about her health, use rubber gloves for her. Hilde is very tall and thin; she is fun and a tease. Alexandra wants to try a lot of things before making up her mind, you will have a big role in her choice. I scheduled an hour for her; she is an artist. Esther too, she is cute and very sexy, believe me; she is quite selective in her taste, a loyal kind of girl."
"What if they want other things than garments?"
"Call Antje then, and she will see to it that they are taken care of.."
I did not know if that Esther could be my friend, but I was not going to ask.
We walked back to the store, and Mr. Schulz showed me the measuring room, a fairly large room, completely mirrored, all four walls and ceiling. The lamps gave a pink glow. There was a large and low round stool covered with a pink sheet of rubber. The carpet was pastel blue with accents of white. There were several clothes hooks regularly spaced where the mirrors joined. One of the walls was a closet that could be opened from outside the room also, very convenient for hanging a selection of clothes for one client, while putting away the ones of the previous client. Sweet music was on somewhere. In the closet, there also was some rubber polish and a box with the measuring tapes, the clipboard and the forms. In another box I found rubber gloves and talcum powder.
"What are these razors for ?" I asked innocently.
"Oh! I forgot to tell you that some ladies come here to have their pubic hair shaved. Some will request Antje to do that. Others may want you. When you are dressed, ask Antje how best do it. She will show you."
I felt so under what was expected of me, and yet strangely excited. I had throbs of all kinds between my legs, yet I knew that I could not allow any of my excitement appear.
Mr. Schulz showed me my latex "uniforms" and the special cologne for ladies' sessions. "A little goes a long way" he said, blinking his eye.
"One more thing, Ken! Always compliment a woman. Don't flatter her. Make this a memorable experience for her. After fifteen minutes, suggest coffee, or tea. Serve it yourself on the tray with some special chocolates we have in the kitchen. They always claim that chocolate is a "no-no". Insist, they want you to."
"Explain to me the difference between a compliment and flattery."
"Gladly! Sonya has beautiful blond hair. Don't say "your hair is beautiful"; she can hardly do anything about them, they come that way. Tell her, "I love the way your arrange your hair." You tell her something about her good taste, and that makes a huge difference. Hilde is self-conscious about her large breasts. If it comes up, tell her that if she wears this bra and stands straight, it makes her look very feminine and attractive. You emphasize her posture in relationship to her femininity."
"When the women are being measured, do I have to fetch clothes for them?"
"Oh yes, they love to interrupt what you do. They want to be served. Delay a try out until you finish measuring them, and then begin with some of the prototype garments for size only. One will help you see if the shoulders are right. A skirt of a prototype series will allow her to tell you if she feels comfortable, and the same goes with a choice of prototype bras. Give me the second copy of her measurements while you leaf through the catalogs with her. In the meantime, I will fill up the closet with possibilities. Try to sell these first. If it is not possible, then the garments will have to be ordered, possibly custom made."
We went over the measurements form in detail, the preferred styles and colors for dress, pants, skirts, tops, coats, gowns, leotards, hoods, and many other things. There was space for entering Model # and description. All the pricing was up to Mr. Schulz who would negotiate the payment part of the sale.
After I was dressed for Paul, Mr. Schulz explained to me how he would introduce me to a man, and also to a woman. No doubt, his shop had some class, and I had to be very careful not to forget anything.
Paul came for a trench coat. I did my best to measure him. He tried several of them and chose a black one, of course, very good looking. He was quite pleased. Then I changed into the leotard.
Sonya was next. She was petite and vivacious. She knew everybody like old friends, hugged and kissed them with much banter and suggestive pinches. When I was introduced, she had me gauged in seconds, and exclaimed: "Otto, where did you find this cute boy. He is for me, isn't he?"
"Welllll,... he will measure you, all right?" Mr. Schulz corrected.
"But, Otto, I am coming for a shave also, didn't you know that?" Here we go, I felt, a little bit disgusted. No break in, just do it!
"It would be best if Antje would help you for that part" answered Mr. Schulz.
"What is this?" pointing to me. "He is new, obviously; I will show him."
Sonya was determined. "If you let me, I will buy a leotard from you. Deal?"
I knew there was no alternative.
Seconds later we were in the dressing room, Sonya's clothes were piled on the floor in a corner, and she was lying on the round stool legs up and open. Her pubic hair had been shaven before, but it could use a going over. I went to the closet and took a razor and the special shaving cream. I also went for a wet towel and a dry one.

Sonya showed me how she wanted it done. She helped in the more difficult parts, held my gloved fingers hold the lips of her pubis and how to direct the sharp blade so that she should not suffer a cut. It took a good twenty minutes until it was done. She washed off the left over cream and dried herself with the towels.
"Bring the talcum powder, Ken, and measure me for that leotard."
She was standing on the stool. So I applied myself, doing it exactly as Mr. Schulz had said.
"He taught you well, and you learnt fast", she said with sincerity.
When I had to measure the inner leg, she parted her feet and said,
"I want the leotards with a wide crotch that will mold my pubis perfectly, you understand?" I was trying my best. "I want the tight seam to separate my lips and each side to fit in a little pouch of some kind. It must be very obvious."
I tried to write what she was saying on the back of the form, but she spoke fast and laughed at my clumsiness with the language.
"Don't worry, I will explain this to Antje, she knows what I want. It is not the first time."
Sonya enjoyed my measuring her breasts. She demanded very exact measurements, and had me verify them at least three times. The neck to neck measurement via the crotch was the most contested, because she wanted it tight; she held the lips of her pubis apart for the tape to pass in between and close to her anus as well. That measurement was repeated three time also. When the form was filled with all the questions answered (which she knew from past experience) I gave the
pink copy to Mr. Schulz and brought the leotard catalogue. She knew it well, and pointed to the one she wanted. When I opened the closet, there were other clothes besides a leotard which she did not even try on, because she wanted hers customized in green latex. All the while naked, I assisted her into some of the clothes hanging for her.
"How do you like that skirt, Ken? Would you go out with me if I wore it?"
"Of course I would" I lied, "only if you would take me dressed like I am." I chanced."
"Is that a deal?" she immediately jumped on the opportunity. I was taken aback some, because I could see that she would go with me. I was somehow embarrassed at the thought of going public in a leotard. So I decided to buy time.
"Depends" I answered. "Where would we go? I look seventeen, and most doors are closed to me", I informed her.
"That adds a difficulty" she said, absentmindedly.
I continued bringing other garments.
"I tell you what" she said, let's walk by the Elbe after dark for half an hour, rain or not. I'll meet you at the Pink Castle Restaurant at 6 PM tomorrow."
"It may be too cold to go out dressed like that" I suggested.
"Don't worry for me. I have other clothes, stockings, and a rubber coat, if need be. Let's do it a week from tomorrow, okay?"
I had the rainsuit of Mr. Schulz, and that might be enough to protect me from the cold. It was tempting.
"It's a deal, but you must buy a skirt like that."
"You are a sharp salesman", she said laughing. She put her clothes back on.
"Go and get me that skirt in red, okay?"
I brought it to her. She checked it out, took off her jeans, and slipped it on. She liked herself in the mirror, rolled her jeans and walked out to the cash register. The entire personnel ooohed and aaahed over her. She left wearing that skirt in public, not without winking at me before I opened the door for her.
Trudy had been browsing already. She had half a dozen things to try, most of them not requiring measurements. She was a sophisticated customer. All the clothes she took were just the basis for another one with many modifications. I had to call Antje a few times to help me understand the client. Trudy was not all too happy to have me measure her, and she did not undress fully. She knew her measurements had not changed since her weight had been steady. She was a beautiful woman, dressed in fine lingerie, but I forbade myself from looking at her in that way, because I wanted to remain purely professional.
I knew she liked me, but she did not dare let me know, because she was in her mid thirties. She left me with a business card and promised to take me to a hockey game or a play if I would visit her. She is a lawyer; that explained it. She told me that she has a step-daughter of nineteen years of age, also a latex dresser. That sounded interesting, although I felt that if that girl was like her, she would be rather stiff. Still, one never knows. Her name is Barbara. I had the feeling that the mother wanted me for herself, not for her daughter. I did not tell her my age. She left the store after buying six different things and a couple of sex toys. Mr. Schulz was happy. Business had been outstanding so far.
Hilde was tall and thin, and with large breasts. She had a smile even when not smiling. Her almond eyes flashed left and right, and moved constantly. She must be quite intelligent. About twenty-six years old. She immediately decided to have fun with me and asked for a shave. When we were the two of us, she admitted that she was a nympho. She told me that she needed about five orgasms a day just to keep her sanity, two in the morning and three at night, and as many as she could get in between. She told me how rubber was god sent for her, because she could have special things made that kept her orgasmic for hours. She assured me that I was the only one to know that intimate information about her.
Why do women confide in me, I don't know. It was obvious, as I measured her, that when the tape had to be held in her damp crotch, she wanted my fingers there. She insisted on my putting lubrication jell on my glove. She wanted me to massage her labia. I was not too sure about that, and I did not want to be caught doing it. I held my ground, and suggested that I bring a sex toy. She had one in her purse and used it in front of me without any hesitation. After a few orgasmic shudders she was tamed for a couple of hours.
Hilde insisted that I take her card. "I am an expert cook, and I have so much latex at home that I can keep you going for two days non stop." It was tempting, for sure. I took the card, but told her that I don't mix business and pleasure, not for the moment at least. But I promised that I would visit her some time. She was pleased.
"What do you think of my breasts" she asked, "don't you think they are too large?" Her eyes showed some anxiety.
"It's all in your mind, Hilde." I answered. "Most men love well developed breasts, it is very feminine if you wear a thick latex bra that support them high, and with holes for the nipples."
She was stunned by my statement and was looking at me, hanging to my words.
"Do you have such a bra?" she asked almost dreaming.
"Why, don't you have one home?"
"I do, but it is not what you describe."
I went to Antje and asked her for the right size after having measured Hilde very carefully. She gave me two to try on, both in thick red latex.
I helped Hilde put it on. "Excuse me, Hilde, this breast is not quite right in the cup. It looks as if you can adjust the position to perfection."
I took the gel and massaged her nipples to full erection, and shined the bra with the polish. Hilde was ecstatic. She decided to keep it on.
"If you came, what would you like me to wear?"
"A translucent gown and peignoir", I said without a hesitation.
We peeled off the catalogs, and I showed her what would really turn me on. She bought the ensemble along with a pair of underpants with a dildo attached. She must have had money. Mr. Schulz was dancing.
Peter cancelled his appointment.
Alexandra came dressed in mod clothes. She was wearing latex undergarments, however. She had already hung a dozen things in the closet by the time I said good bye to Hilde, and was going for more. She has a body shape that fits to any garment, and she looks sexy and pretty in almost anything, the lucky girl. Her slightly dark auburn hair make every color look stunning on her. Moments later she started her fashion show before me. I hardly had to measure anything, she was perfectly standard. From time to time she asked me to powder her body to make other selections slip better. She knew that I had to polish all these clothes after her, and she was careful with them. She asked me what I liked, and I went to town with the sexiest fashions of the store. Why? Because I felt that Alexandra was more on the frigid side. She needed someone to love her and give her the confidence to accept herself, to relax, to let herself go into the wildest orgasms. I was daring enough to tell her that, and she cried. I had hit the bull's eye. I got another card and invitation to be the lucky man to help her get there. I asked her if I could come with another woman to assist her. She was a little shocked at first, but she trusted me enough, and said "yes". That would be my first visit with Esther. This woman was desperate, rich, influential somehow, I could feel. She spent over 1500 DM that day.
With all this work I was getting hot and sticky in my leotard, and I felt I needed a rest when a pair of hands blinded me from behind. It was Esther, my Esther. She had already negotiated my one piece suit with Mr. Schulz, left a message for Brigitte that I was going to a concert with her tonight, and talked Mr. Schulz into driving us to Wellingsbuettel. Since it was already late, she postponed her appointment for next Thursday. On the way there, we both were sitting in the rear seat of the car. Her left hand never left my throbbing penis. She was jubilant. The night turned out to be a rubber-swishing concert intermingled with so many orgasms that I lost count. I never stopped no matter how much she pleaded. In the early hours of the morning, as I went to the bathroom to dress and go back to the store to pick up my moped and go home for my books, she was crying for me to stay. "Esther, you need this every night of the year. You need to convince Brigitte, if you can."
"You are cruel, you know she would never agree."
"So what else do you propose?"
She was crying, her body was trembling with lust, she was sex pulp all through and in between. I took a wide belt of hers and tied it around her low waist very tight, zipped a rubber hood on her head with a gag, pushed into her sweet hole a long dildo that I turned on, tucked her in her rubber bed and left her moaning by herself. What happened after that I shall never know.
It was late Saturday night, Krista was in bed, and Brigitte walked in the living room dressed in her translucent nightgown and bathrobe. She was watching my every move as I served her with tea, and was sipping her whisky, looking at the ice cubes. She truly looked stunning; she had repaired her hair, and put on some heady perfume. Her eyes were very shiny again. To say that she wanted lots of sex was an understatement. I could detect a little competition between Esther and her, and these cat fights were just up my alley.
I chanced, "Would you like me to give you an enema?"
She looked at me with a sweet smile, masking a first impulsive reaction; "I thought you would never ask."
For some reason she looked ten years younger that night. It dawned on me that she had lost some weight.
"You have lost weight, it sits you very well." She was pleased.
"I want to dress you in women's rubber clothes tonight. Would you allow me?" she asked, hoping I would agree.
I waited a minute before answering. I cleared the table, poured more whisky in her glass, and finally sat in front of her. "What are your intentions?"
"Oh! it's just a game. To be honest, I miss Anita."
"Then it's okay."
"Really? Do you mean it?"
"Yes, I do."
It was obvious now that Esther had told her about me, because it was not Brigitte's kind to dress a man into a girl.
"Did you talk about me with Esther?" I asked. She blushed, embarrassed. She knew that I was now holding the handle of the knife. I looked at her, in her large blue eyes.
"I blew it", she said, "not Esther."
Just at that moment I could have called Esther and told her I was coming for the week-end, but I did not want to hurt Brigitte. She was lonely, that was so obvious.

"Mr. Schulz has shown me how to use a paddle and other things. If you dress me as a girl, you will be my slave then. Is that a deal?" I did not know that Brigitte was equipped with cuffs and chains, padlocks and ropes, gags and hoods, sex toys with the most intricate mechanisms.
"Let me dress you first. Then we take some sleep, and in the morning we get to your part." She answered.
I was about to ask about Krista who probably would wake up in all the commotion. She guessed my concerns.
"Krista will not move because I crushed a sleeping pill in her food." She admitted blushing again.
"How often do you lace our food with pharmaceutical products" I asked with a tinge of disappointment and exasperation. To be honest I was steaming mad that she would do this to her daughter. That was betrayal, pure and simple.
"I believe it is the first time since you came" she said calmly. There was once before.
"Why did you do it?" I finally asked her after a minute of silence trying to contain myself. I went about clearing the dishes and placing them in the dishwasher. "That was not truthful, was it?"
I was quickly killing the prospect of an easy intimacy at Krista's expense. If anything, I wanted a submissive Brigitte here, since she was caught red handed. I glanced in her direction; she was blushing, nervous as whore in church. Her body language proved her inner shame. I was not going to make it too heavy without giving her an opportunity to redeem herself.
"Since it is so," I told her, "I want you on your knees in the bathtub in ten minutes, and bring the rubber hood with a built-in gag."
I did not know if she had one. Her submission to my order proved me right. Just as for Krista, I prepared the enema in Brigitte's kit, made it a little cold for extra pressure. I did not show the same care and tenderness the first time around; it was just business. The second time, I gave her a long and thorough anal massage, and filled the bag twice. While the warm shower was stimulating her pubic area (which I parted with my gloved fingers), all the enema flowed into her bowels, and I finally slipped into her anus the vibrating butt plug, and turned it on. In seconds she got desperate with cramps and such. It soon changed into abdominal stimulations of sorts, yet not high enough for her to become orgasmic, but very randy only..
"I can't hold it in," she wailed, "I am going to burst all over" she lied.
"Try it, and you'll have to clean it up yourself", I simply stated without looking at her. I was pulling up my latex pajamas in front of her. My cock was growing thick with excitement, and I could see that she wanted it, yet it was the last thing she would receive for a long long long time, if at all. I squeezed the jell into the pajama pants that outlined my errected masculinity. But she was so full that she would not have dared to walk to the stool all by herself, let alone make any pass at me.
"Please, pull this plug off me!" she begged. Her arms were shaking.
For all answer, I left the bathroom and went into her bedroom closets to look for a rubber blinder I could cover her eyes with and a collar. After a while, I found what I was looking for and walked back into the bathroom. The batteries were still powerful, and Brigitte was contorting, half crazy. I pulled over her head the hood, inflated the gag. She was upset, because she could not talk any longer. Then I wrapped the neck collar and tied the straps. The blinder would follow. Once she was at my mercy, I stopped the vibrator. I went back to her room, found a long and flexible vaginal dildo, and the paddle. The jel was oozing around that second item which I barely engaged into her sweet hole. With the paddle, I applied a strong blow on her buttock, followed by a second one on the other side. The snap was very loud in the bathroom. She jumped both times the result of which increased the dildo's penetration. She had just enough time to recuperate before I whacked her two more times. Another inch and a half of the thick dildo went in. I was not satisfied. So I whacked her again, lower this time. Her behind was burning, but the rod was not half way up into her sweetness. Mr. Schulz had made it clear at which point I could stop.
Finally, when the dildo was in all the way, and she stopped fighting me, so I turned it on, and the but plug also. Almost at orgasm, I gave her a couple more whacks, and let her work herself up from there, half a dozen times. The seventh time she was about to burst, she was expecting the pain of the paddle, but I did not give her anything. She got completely disoriented as her self-control disappeared and she started writhing in an erotic agony inside the bathtub. She tried to lay hold of me, to climb over the side of the tub, but I had it well lubricated with gel, and she could not grab at anything. I went to her bedroom to get a pair of nipple clips, which I knew where in the drawer of her nightstand. The stimulation of that new pain caused her much more erotic agony, which was enhanced by the vibrating instruments, all of it converging to the most fantastic series of orgasms. Oh no, I was not through with her, by a long shot. She had it much too good after what she had done to Krista.
She was going to pay. "On your knees, slave!" I spoke hard into her ear. She managed to her previous position. Her head was bobbing up and down, hoping for relief.
All she got was a coating of my shaving cream on her red behind, which made all that tender tissue to burn very hot.
"If you don't behave with us, I will fill your anus and pussy with it too, and you will know what it's like to have sex urges." She was trying to say something through the gag, but I could not understand a word.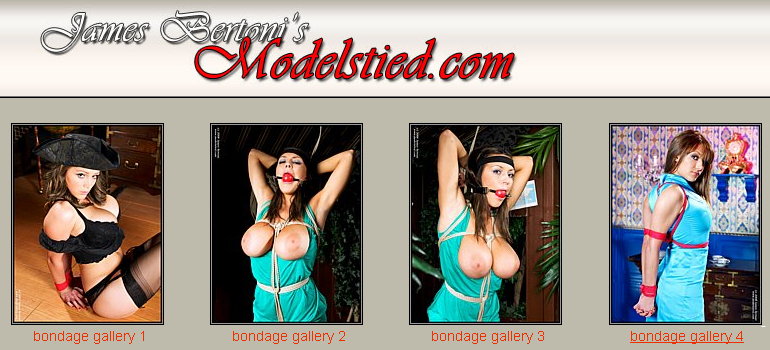 "You don't make any sense, you know, I can't understand what you are trying to say. Well, it is not important enough to bother" I said sarcastically. From her body language she looked very upset.. "So," I continued, " you want me to massage your labia with shaving cream?"
She became frantic, but I did not care. After twenty minutes, I applied a big blob of cream between her legs. The burn made her twist. Her mucous tissues were burning, but it subsided a few minutes later.
She wanted to be relieved in the worst way, so I helped her to the stool, and I pulled the butt plug, but left the other in. The enema came out so strong that she forgot all other pains for a while. With that done, the soreness of the other areas grew worse. I was going to flood her a third time, but decided to bring her to her rubber-covered bed and finish with her there. I dried her with a towel, poured talcum powder all over her body and limbs, and led her into bed. The vaginal dildo was still vibrating, and the coolness of the sheets triggered another orgasm or two. She was exhausted, but I felt she could still fight, so I left everything in place and cuffed her hands loosely. In fact I also got one of her five inch wide thick rubber belts, and cinched her waist real tight. The frustration began all over again and I planned to leave her that way for another long time and stimulate her occasionally, knowing she could not reach orgasm any more with that belt.
At long last, the battery of the dildo died. I was not going to replace it anyway. She was frustrated, vibrated, stimulated, tight like a violin string, Her breasts were on fire when I took off the clips, and the pain of the blood coming back into the nipples brought her to the verge of losing control again. I put a little jell on her breasts, enough to make the rubber sheet stick to them. I knew it would not last, but I left her there in her misery. She was sweating, and her rubber sheets were clinging to her body, making her prison even tighter.
While I planned the next phase, I helped her sit and gave her some water through the gag. Then, she gave up altogether, her body went limp, and, remembering Mr. Schulz advice, I made her free. I took off the dildo, and the belt. This done, she went into another two short orgasms. They were more painful than enjoyable. Then I deflated the gag and took the hood off. She was laying there, drenched in sweat, completely limp and run down, without any energy. I had broken her like a wild horse.
"Now you may dress me like a girl." I said to her, "but you watch at what you are going to do with me, because, next time, it will be much worse for you. I will have a friend with me to help me with an arsenal of erotic treatments, during which you will surely loose you mind for two days at least, and find yourself reduced to a state of rubber addiction with unparalleled urges." Mr. Schulz had shown that brochure to me, "How to enslave someone to rubber". She did not even blink, but she had a light smile on her lips. She had no energy and went to sleep.
Prev
Next