Sasha Monet and Amber Michaels bondage adventures - 2
Free bondage photos blog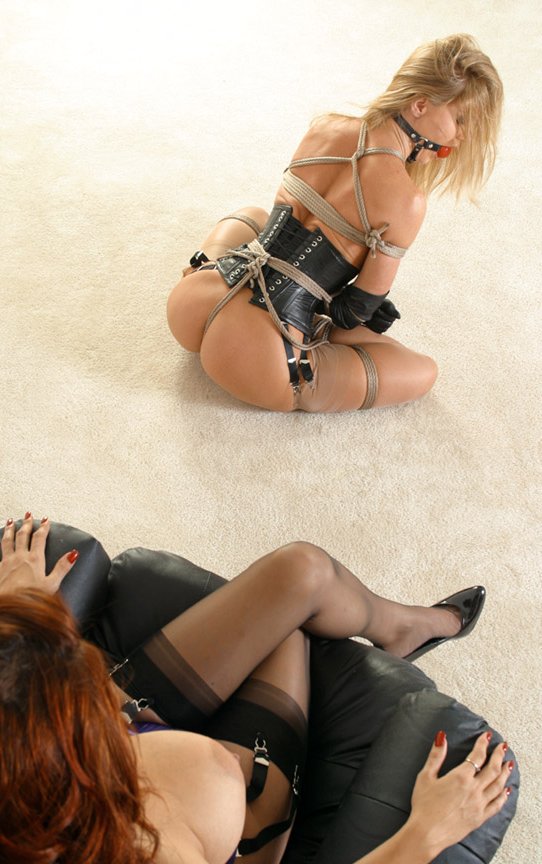 Sasha wasted no time. She made Amber put up a tight black leather corset, gloves and a pair sheer stockings. She then grabbed a whole bunch of rope from the closet and proceeded to tie her up very thoroughly - and very tightly. Sasha was obviously skilled at this particular art, because she took her time, carefully adding rope after rope until they crisscrossed every part of Amber's body.
After she was finished, Amber found to her dismay that she was absolutely unable to get free. Satisfied that her friend was suitably helpless, Sasha walked a few feet away and sat down on a soft leather chair. She crossed her legs and leaned back, reveling in Amber's sexy struggles and moans.
'Come here' Sasha said, motioning with her finger.
Amber struggled and rocked, slowly making her way over, a feat that was a lot more difficult that she would have imagined.
'Turn around, I want to take in every inch.' Sasha cooed.
Amber gave Sasha a look of disbelief but Sasha wouldn't buy it.
'Turn around!' Sasha barked.
Amber obeyed. It wasn't easy - but that was the whole point and she knew it. She could tell that the more she struggled the more turned on her friend became. Amber's pussy got wet from the thought of it.
'That's a good girl.' Sasha cooed, slowly rubbing herself.
Sasha made her do two complete rotations before finally allowing her to stop. She then sat back and let her shoe slide off the heel of her stocking foot. Amber melted. Sasha really did know her weakness; it was obvious that she was going to use it to drive Amber crazy.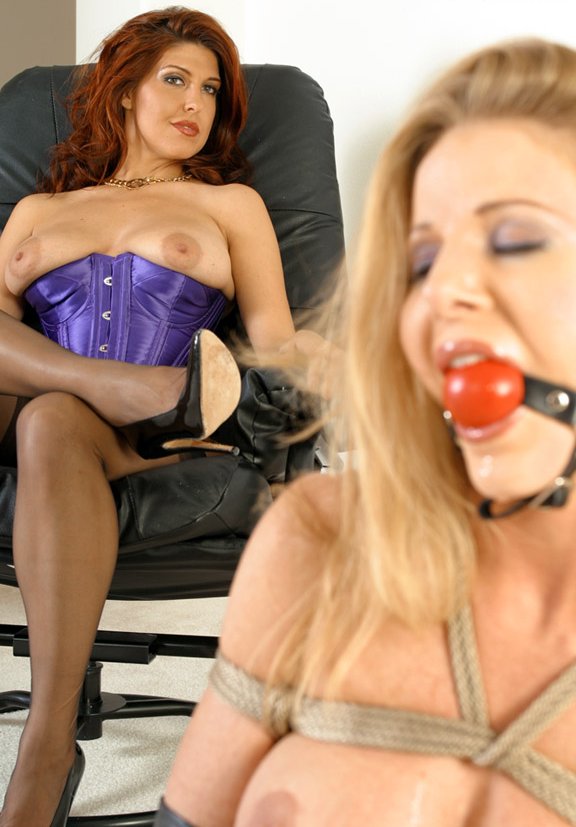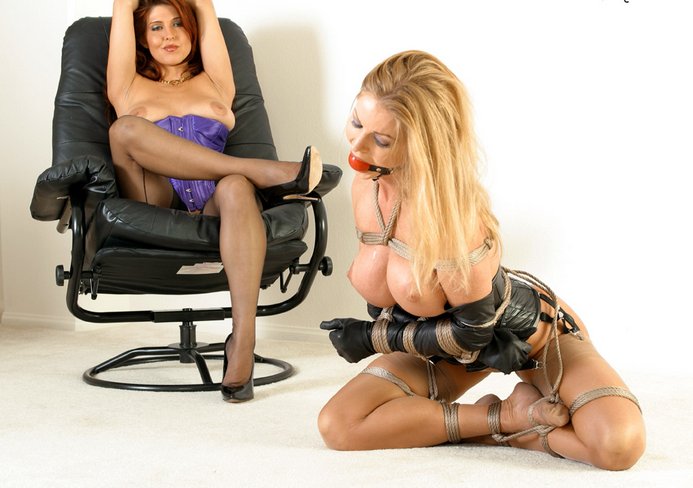 ball-gag
corset
lesbian bondage
femdom
leather bondage
bondage stories
stockings
slavegirl
Similar bondage
Bondage slutty outfit
Spread-eagled in corset
Catsuit self-bondage
Bound in the torture box
Doomed
Do you want to take her place
A tasty presentation
She struggled uselessly in herself imposed prison suit