Pregnant, and punished for her infidelities
Free bondage photos blog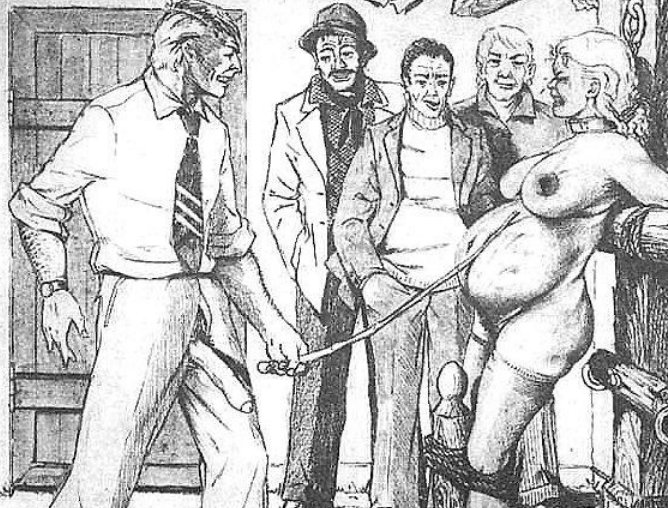 "Ah, look at this whore's lovely, huge belly. And you don't even know which one, out of all the men that you let fuck you, is little bastard's father, do you, you slut?!? Beating you with this cane isn't sufficent punishment for you. So. since you've been selling your cunt to lots of different men, I've brought along some friends to have some fun with you. They've all got hard-ons like bulls! It must be this huge belly of yours that's exciting them. Now, I'm going to continue beating your belly for a while and then I'm going to fuck you so that both of your holes are nice and flexible. Then my friends can have you - but I think they're going to concentrate on beating your filthy, saggy tits."
"Hey! Go easy! Donít damage the whore too much. Remember she's still got to service us lot!"
"Don't worry, my friend. I know exactly how far to go with this. There will be plenty left over for you all to beat and fuck. I've got a good few minutes of hitting her before I shove my dick up the bitch's arse!"
whipped
collar
chained
punishment
tortured
Similar bondage
Double whipping
The Mother, The Daughter And The English Gentleman
Bondage story - The Phantom of the Roxy - 57
Bondage story - The Phantom of the Roxy - 56
Bondage story - The Phantom of the Roxy - 55
Bondage story - The Phantom of the Roxy - 54
Bondage story - The Phantom of the Roxy - 53