The mother, the daughter and the inflatable dildo
Free bondage photos blog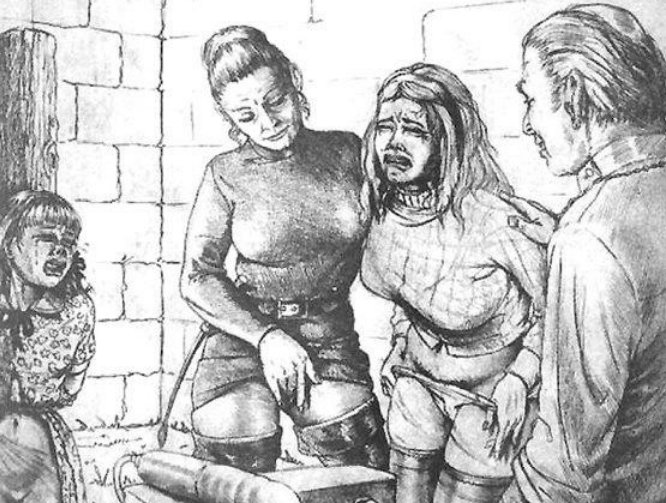 "No... please!! I'm afraid that you will split my insides - that you will ruin me!"
"No, of course I won't. Anyway, ladies are supposed to enjoy having huge pricks inside them!"
"Mama!! Mama!! They whipped me very badly. Oh, it hurts so much!! Make them untie me! Make them let me go!!"
'You see, dear lady, what your stubborn resistance has provoked us into doing? Your little girl has been given a damned good whipping because of you. And she'll get another one if you don't start co-operating!"
"Please don't whip her any more! I'll do whatever you ask, just leave my daughter alone!"
"Good! Now, open your legs. I'm going to shove this inflatable dildo up your cunt and see how far I can blow it up. I want to stretch that great, big cave of a cunt of yours to the maximum!"
dildo
punishment
femdom
basement
Similar bondage
The chastity belt
Purchases in a sex shop
Public whipping
Controlling the farm girls
Pregnant, and punished for her infidelities
Double whipping
Hogtied lesson