Angela curvy blonde bound and gagged
Free bondage photos blog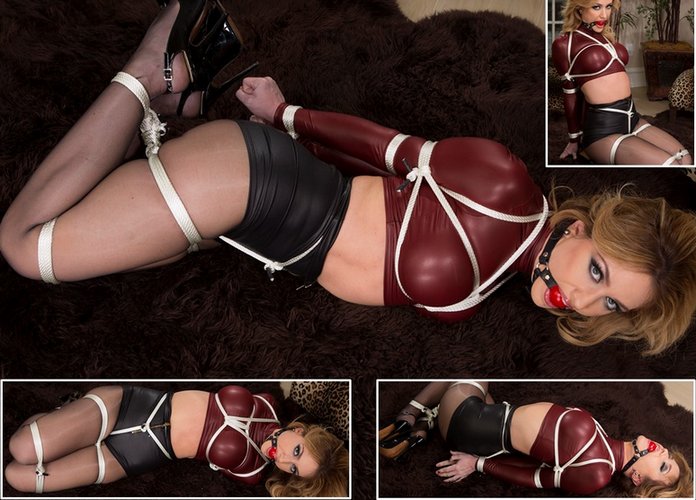 Angela wasn't kidding when she told me she was "bound and determined" to land the Sexy Kidnapping Victim role in Alan Smithee's next vaguely fetishy slasher flick: I came home to find the aspiring scream queen bound and gagged on my rug in a tight, skimpy outfit, batting her big bedroom eyes at me.
The curvy blonde couldn't have tied herself up like that alone. As I inspected the thorough rope work, I detected a faint buzzing beneath her shorts, then spied the remote nearby.
"That's cheating, naughty girl," I grinned, switching off the vibrator before I kicked her over and pulled off my belt. "But if you need prompting—"
As I whipped Angela's writhing body, she screamed lustily into her ball-gag. It's up to Smithee to cast her, but she's got the part as my newest sex slave.
ball-gag
high heels bondage
vibrator
gagged
crotchrope
elbows bondage
Similar bondage
Bondage slutty outfit
Spread-eagled in corset
Catsuit self-bondage
Bound in the torture box
Doomed
Do you want to take her place
A tasty presentation
She struggled uselessly in herself imposed prison suit