Danielle rubber plug bed bondage
Free bondage photos blog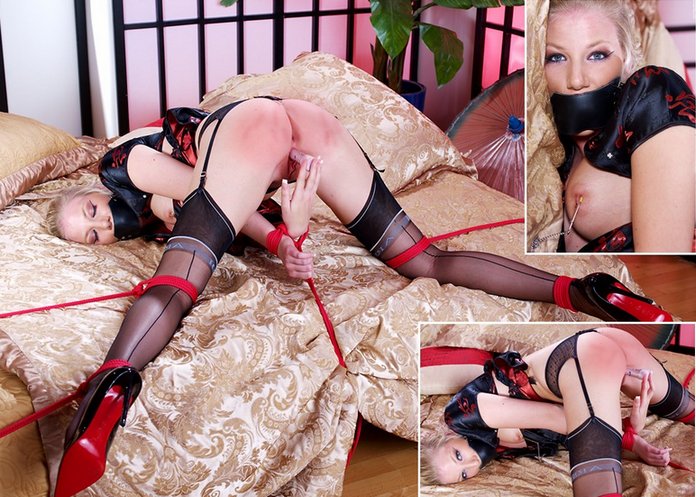 Danielle awoke tied to a bed, her mile-long legs spread apart and her hands bound beneath her in a way to hold her hips upraised. The blonde screamed but the rubber plug filling her mouth muffled the sound.
God, where am I? All she could recall was the Shinjuku bar where businessmen were only too happy to buy her drinks and cop feels under her mini.
Then a man entered the room. He told her that her baishinfu training had begun before he whipped her upturned bottom with a riding crop. Hard. Then, grinning, he tossed a vibrator between her legs and left.
Still sobbing into her penis gag, Danielle inevitably felt for the vibrator with her bound hands, blushing as she plunged it into her pussy, wet with her helplessness and humiliation. What's baishinfu training?
ball-gag
high heels bondage
vibrator
gagged
crotchrope
elbows bondagebed bondage
high heels bondage
stockings
plug
nipple clamps
bondage training
Similar bondage
Bondage slutty outfit
Spread-eagled in corset
Catsuit self-bondage
Bound in the torture box
Doomed
Do you want to take her place
A tasty presentation
She struggled uselessly in herself imposed prison suit