Spending the day at home - bondage photos
Free bondage photos blog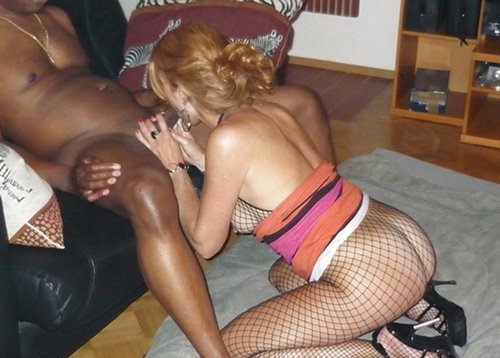 Mrs. Anderson's husband is at work in the City and won't be home till at least seven or eight o'clock tonight, so she invites her next door neighbor Malcolm over for a 'cup of coffee' "giggle!" She likes her coffee black and strong. He likes his coffee on its knees sucking his cock!
After 'coffee' she will crawl across his lap for some tasty cakes. She likes to have her tasty cakes spanked long and hard till she cries and kicks her long beautiful legs. Funny how the fishnet material makes the spanking burn even more!
What's even funnier was how upset she was when she first learned that a single black man was moving in next door. Now she just feels silly about her initial concerns. Spanked silly, I guess you could call her!
drooling
bondage sex
slavegirl
bondage training
Similar bondage
Budweiser and bondage
Days with the sybian on it's lowest setting
Bondage training and transformation
Happy birthday dear latex maid
Neck rope and ball-gag - uncomfortable bondage position
Pink micromini and black stockings bound and gagged
Redhead in leather corset dress bondage struggle