Presented to her friends - bondage photos
Free bondage photos blog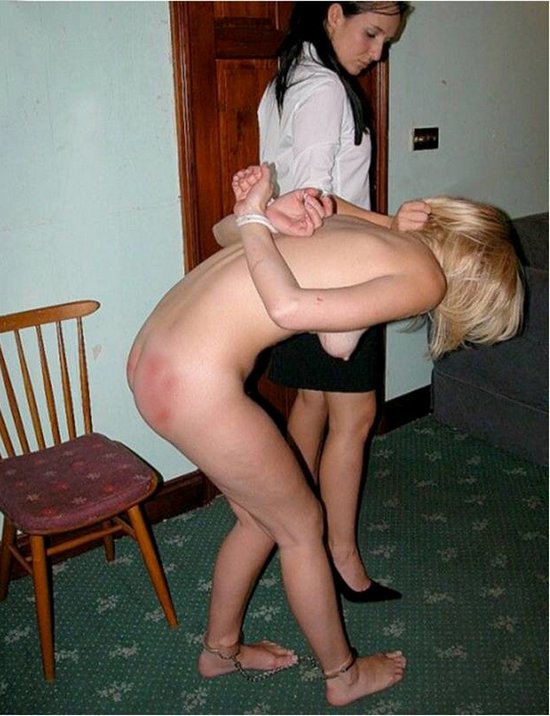 Marla stripped the hapless Tiana, then tied her hands behind her back. Across her lap she went for the spanking she had been promised. Marla smirked as she saw the marks that her hairbrush left on the smooth white ass of her terrified new slave.
When she was satisfied with the pathetic sobbing of her former rival, she got up, grabbed Tiana by her hair, and led her towards the sliding glass door leading to the back yard where their friends had been relaxing, drinking, and munching on snacks. The show was about to begin!
"Come with me, Tiana. There are some 'friends' of yours outside who are really excited about getting their hands on you.
I don't think you're going to like this. No, not al all! Hahaha!"
humilation
schoolgirl
spanking
slavegirl
public bondage
Similar bondage
Missing Curfew
Frequently strip-searched
Allison spread wide, tied
Preparing the meal
Entertaining her laughing audience
Cindy waits to pay the price for a favor
Julia at the window
George and Lenny