Punished student - bondage photos
Free bondage photos blog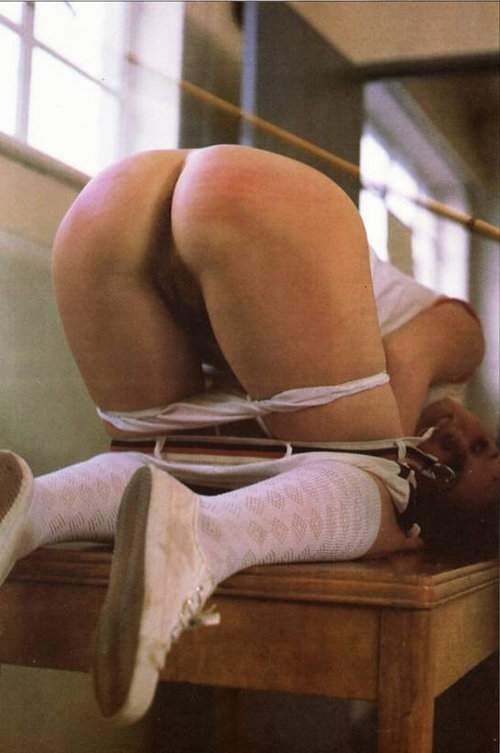 In this prep school, all punishments are not only given 'on the bare', but the punished student, whether male or female, must lower their underpants and crawl up onto the punishment table in front of the entire class.
Sister Louise always seems to find an excuse to punish Andrea at least once a week. So much so that the class often bets on which day of the week it will be, and all are reluctant to miss a day of school in case that happens to be the day!
Today, however, is special. It's a 'two-fer'. Richard is next! Sister Louise shrewdly makes Richard wait and watch Andrea's caning. "Ladies first!" Sister Louise explains. But she knows, and can already see, that Richard is getting very aroused at the sight, in spite of his own shame. Once it's his turn, his widely spread knees and dangling rock-hard erection will have the entire class laughing out loud, and Richard sobbing in humiliation to accompany his pain.
whipped
spanking
humilation
schoolgirl
punishment
Similar bondage
She is still being spanked at home
Giving herself away in slavery
Poor Mrs Miller in stocks
Bloodline
No third warning
She was warned
Addiction
Happy hour