Amber Michaels strappado drooling bondage
Free bondage photos blog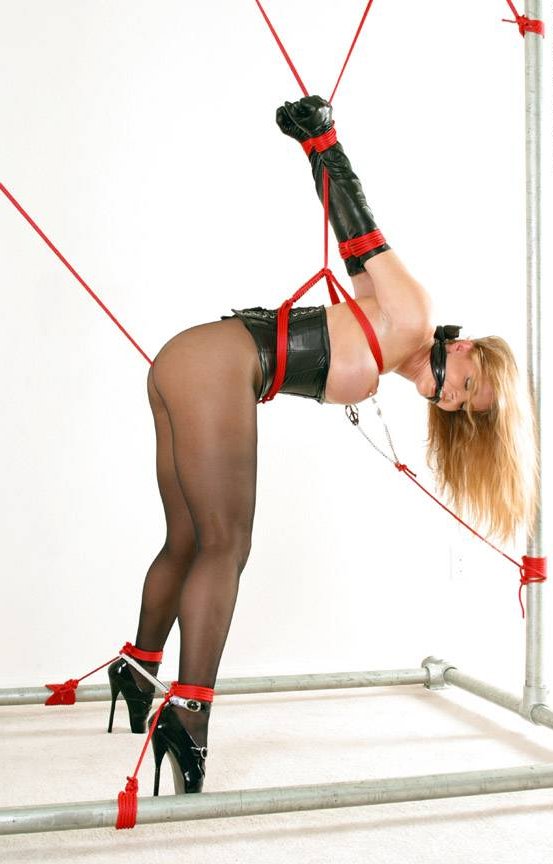 I tried this position with Amber once before but because of a tying error on my part, we had to abandon the position. The few pictures that we were able to get were great, so I figured it would be nice to do it right... :)
As if this position wasn't challenging enough, I figured that Amber would really enjoy her gag being included in the ropework. I mean there are ropes going just about everywhere else... I also thought that this way she would have no problem keeping that head up ;)
Love this angle on the right...
DROOL...
Luckily this was not like the first time. I tied it properly and Amber didn't have a problem...
She was doing so well, that we decided to just keep it going... She is equally unable to move here too.
Amber is very ticklish - and no more so on her feet - so I figured it would be nice to see just how much she was able to move...
Of course this position has so many other possibilities, but I'll let you all come to your one conclusions there...
Thanks sweetie - I hope you like the pictures... :)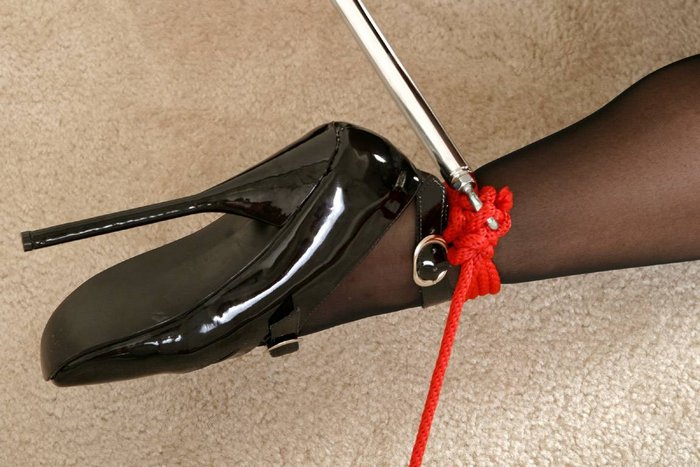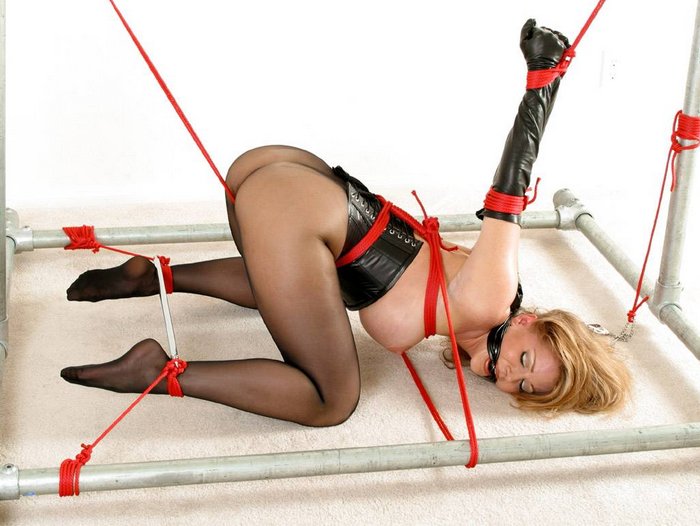 ballet boots
nipple clamps
corset
cleave gagged
strappado
drooling
crotchrope
Similar bondage
The genie and magic lamp
Penis gag and hood
She found herself in tight latex and bound to the bed
Unwilling rubber slave
Bound to pussy licking chair
Rubber suit and electroshock
In the mirror
Ballet shoes, posture collar and corset