Randy Moore singleglove and latex neck corset/gag
Free bondage photos blog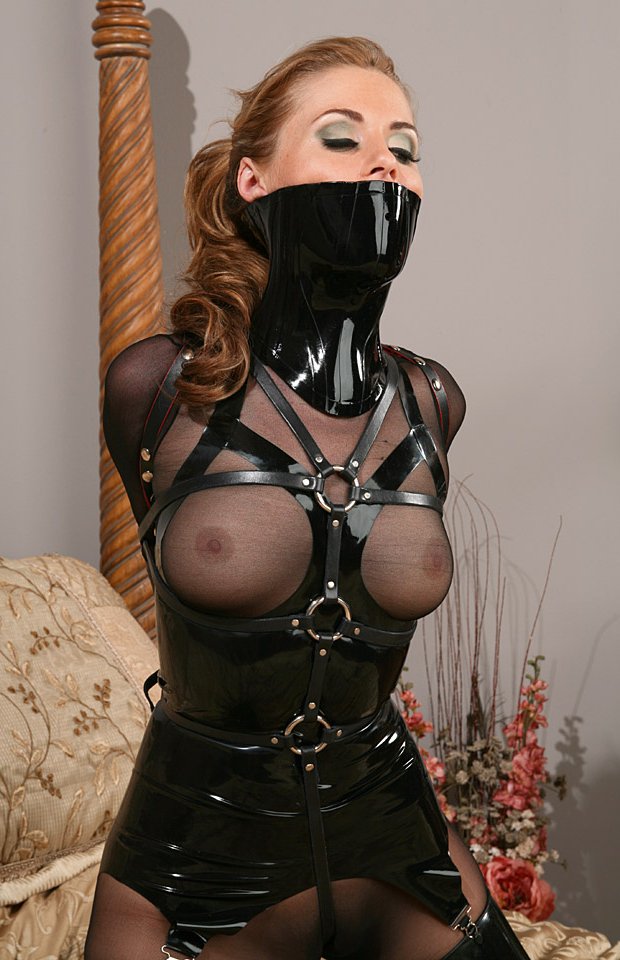 Here is something that is a bit different - or maybe if you've noticed that I've been into singlegloves lately, maybe it's not - but this is certainly a twist on the subject. Mainly due to the outfit and the addition of the latex neck corset/gag... Something that works unbelievably well, but strangely doesn't always look good on some girls - but Randy Moore?
Well, let's just say that the manufacturers of these lovely items would probably love for her to model this for their advertisements. They certainly would sell a bunch of them... :)
If you were wondering, no, she really can't turn her head at all and the corset forces her head up and into a position where she can't lower it or lift it anymore... fabulous stuff.
Here is something that I don't use that often - latex stockings. In this case, with the addition of the always sexy latex corselette - they create the most incredible butt shots EVER... oh my...
While I love the whole idea of having the lovely Miss Moore unable to move - that brings up loads of possibilities right there - sometimes, it really is a lot more fun to watch a girl be able to struggle a bit.
So the first step was to remove the harness that was holding her singleglove in place - and then I decided that it would be nice to change things up completely and just use the straps.
But in the meantime, I gave Randy a bit of time to recooperate. Plus it gave me a chance to take some truly sexy photos...
Interesting thing though. Regardless of whether I removed the harness and the singleglove, it seems that pesky neck corset really does just change everything. I guess it would be like when you wake up and can't move your neck, only sexier... :)
And though she can't voice her appreciation of just how sexy this all makes her feel - well, those muffled noises say plenty, believe me...
I'm sure that I'm in the minority when it comes to the whole nylon covered crotch thing. I don't have to be a genius to understand that.
It certainly is a good thing that I don't have to deal with some sort of corporate focus group when it comes to what I publish. Because you know sometimes it is good to be in the minority...
And finally we end with a few pictures of one of my favorite angles - that shot from the back with those elbows wedged tightly together... it is a shame I can't get her to look back at me - but sometimes there are sacrifices you have to make...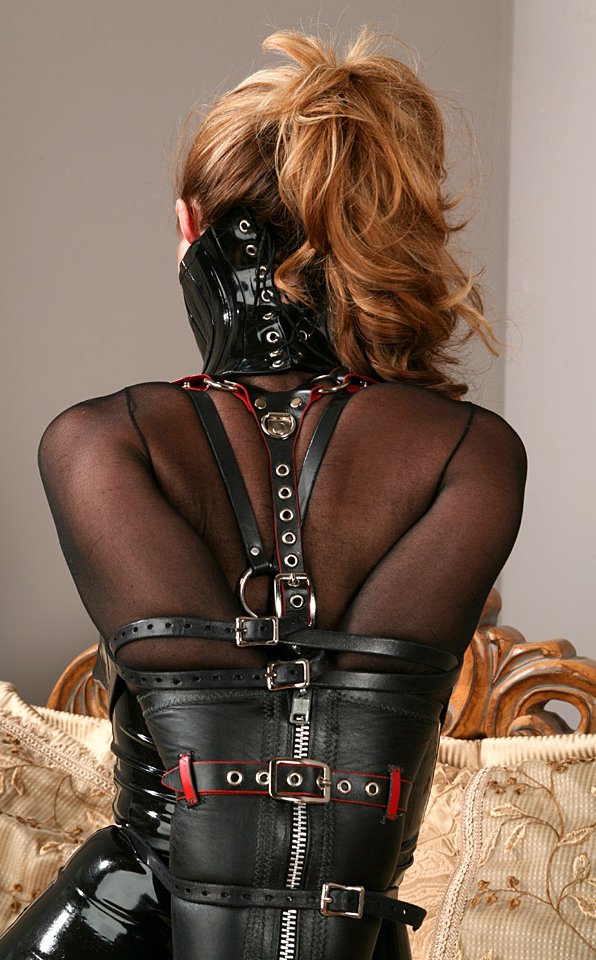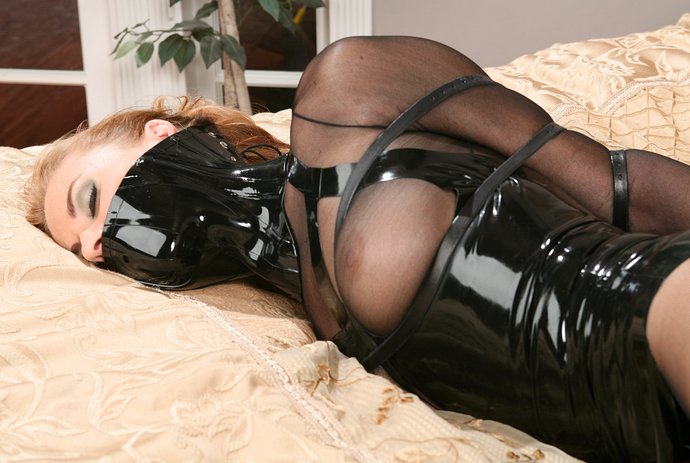 armbinder
posture collar
latex bondage
single sleeve
gagged
Similar bondage
Each time she tugged she screamed
Bound to pussy licking chair
Collar and latex outfit
In the mirror
Asked to go to pony school
Strict rules about visitors in the lab
Business trips are definitely going to be more fun from now on
Armbinder and hobble dress zipper