Jenna Lyte chair garter belt bondage
Free bondage photos blog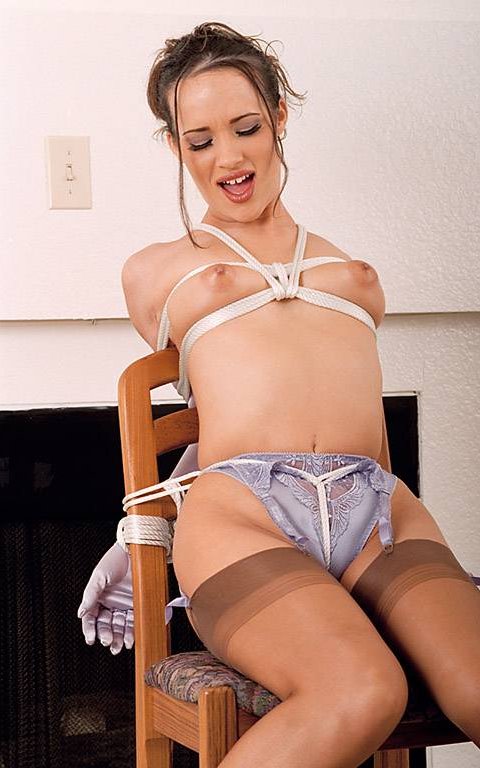 Freeform bondage is certainly fun - but sometimes it is just as much fun to tie someone *to* something... and what better piece of furniture screams "Damsel in Distress" better than a nice chair?
Maybe it's the fact that so many movie heroines have ended up this way... or maybe it is just the fact that if you do it properly there really is *no* way the girl is going to get free without some help.
Jenna made the perfect specimen for my bondage "etude". Of course I had to make sure that her elbows were plastered together and that there weren't any pesky knots anywhere near those nimble little fingers of hers. She really did her best to struggle as you probably can see from these pictures... poor Jenna.
She couldn't even move her feet very much... just look at them... I can't really blamer her... she does have the cutest pair of feet on the planet... :)
Of course no good bondage scene is complete without a nice gag - in this case a very tight cleave gag with that lovely knot in the middle. It was at this point that Jenna really went at it. I guess the gag put her into that space that she loves to go in...
And what would this tie be like with a crotch rope? A really tight one that is attached to the chair behind her. How tight? Well take a closer look at a couple of these pictures and I think you will have your answer...
Whether she is flying around in a suspension, or more "earthbound" as she is here, Jenna continues to show everyone just what being in bondage is all about.
Why don't we go out to eat... I'm sure she will be in exactly the same place when we get back... :)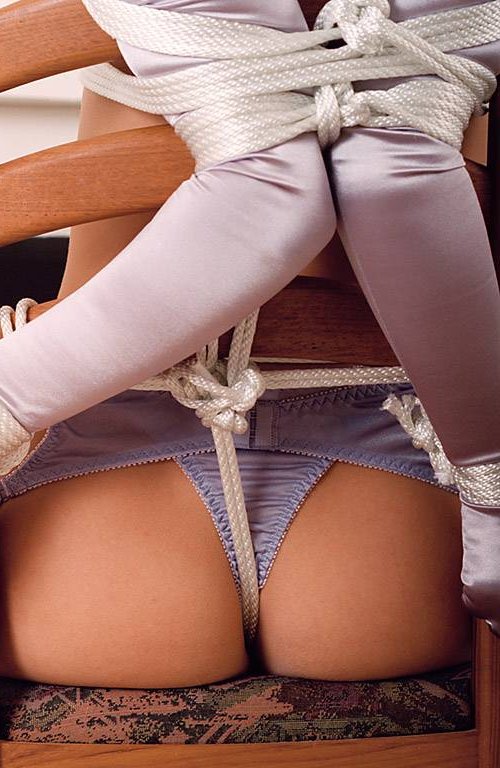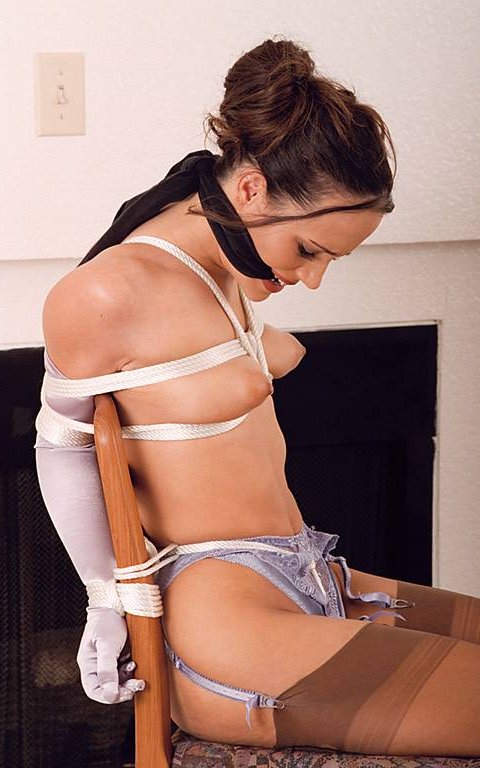 elbows bondage
cleave gagged
lingerie bondage
crotchrope
stockings
Similar bondage
Enjoy the sun
72-hour punishment cycle for student
Arms and legs rope cinches, punishment tape
Leather straps bound (sex trade in South America)
Tied against the gate
Danielle rubber plug bed bondage
Angela curvy blonde bound and gagged
Sasha Monet and Amber Michaels bondage adventures - 14