Sasha Monet and Amber Michaels bondage adventures - 4
Free bondage photos blog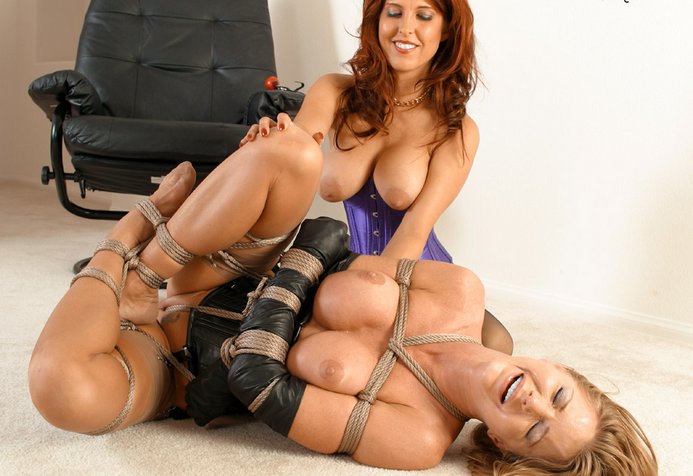 Sasha slid down behind Amber and pulled her into her arms.
'You want to have fun? Have some laughs?'
'Yes, Mistress.'
'Very well...' Sasha replied.
Amber didn't get what she expected. Instead of soft sensual caresses, Sasha began to tickle her.
Amber erupted in laughter, doing her very best to get away from the torture, but to no avail. Sasha had tied her too tightly and her most ticklish areas were completely exposed.
Sasha was relentless, leaving no area untouched; Her feet, chest, ribs and most ticklish of all her inner thighs were tickled until Amber could hardly catch her breath.
'No, PLEASE!' Amber cried, but Sasha went on and on, enjoying the rush of control like a drug.
Even after she stopped it took Amber a few minutes to stop laughing.
'You're so mean!' Amber said, still laughing in spite of herself.
'You have no idea... I think maybe it's time for you to test out something a little more... stringent...!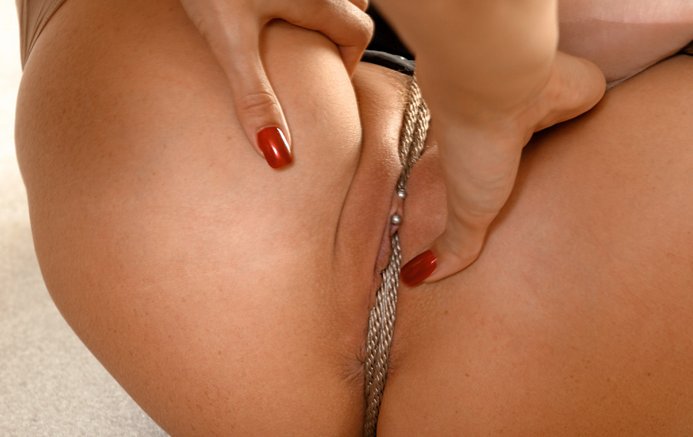 crotchrope
ball-gag
corset
lesbian bondage
femdom
leather bondage
bondage stories
stockings
slavegirl
Similar bondage
Vibrator birthday bondage
Where is your son?
Room Service
Neck rope and ball-gag - uncomfortable bondage position
Pink micromini and black stockings bound and gagged
Crotch rope bondage, underwear and boots
Single glove, crotch rope and punishing stilettos
The keeper - illustrated bondage story, part 53