Sasha Monet and Amber Michaels bondage adventures - 11
Free bondage photos blog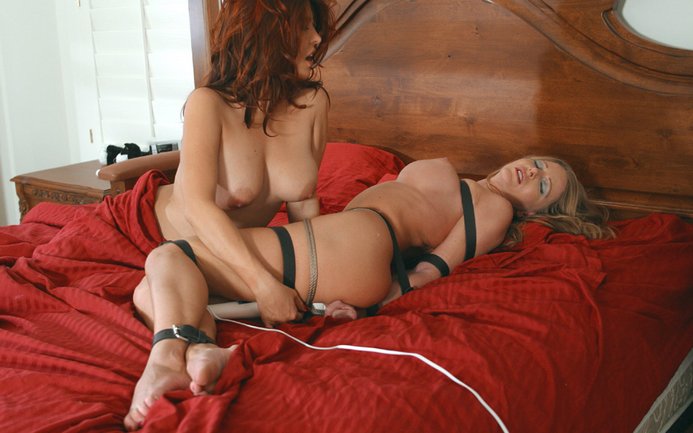 Sasha didn't explain that she would take an hour. When she finally did come back she immediately stripped Amber and tied her up with a whole mess of black leather straps, before leading her upstairs to the bedroom.
'I hope you don't expect me to sleep like this.' Amber said, struggling.
'Absolutely not.' Sasha replied, pulling out a the large white vibrator.
'What are you going to do with that?' Amber asked.
Sasha didn't reply, instead she shoved the vibrator between her legs and tied the head of it tightly up against Amber's pussy. She then strapped her legs closed around it.
'There.' Sasha said, jumping off the bed.
Amber jolted.
'Oh my god!' She screamed as the vibrator came to life between her legs. She came within seconds.
'Doesn't that feel good?' Amber cooed smiling, watching her friend writhe around on the bed in ecstasy.
Amber was already heading towards her second orgasm. Her body rocked as it hit and after a few moments of absolute bliss, her pussy became incredibly sensitive.
'Oh my god, turn it off...' She squealed, trying to figure out a way to get the vibrator away from her. It was impossible. The straps holding her arms and legs were just too tight.
'Well, I think you are going to have pleasant dreams, but you are awfully loud - it's a good thing I have these really cool ear plugs.' Sasha laughed, putting an earplug in.
'Please...' Amber said squirming. 'You can't leave this thing on all night!'
'Don't worry, it's on a timer.' Sasha said as she put in her other earplug. 'It will go off in an hour... or two...'
'Sasha!'
But she got no answer. Instead, much to Amber's complete chagrin, Sasha rolled over and fell almost instantly asleep. Amber was not so lucky, but that was of course Sasha deviously torturous plan...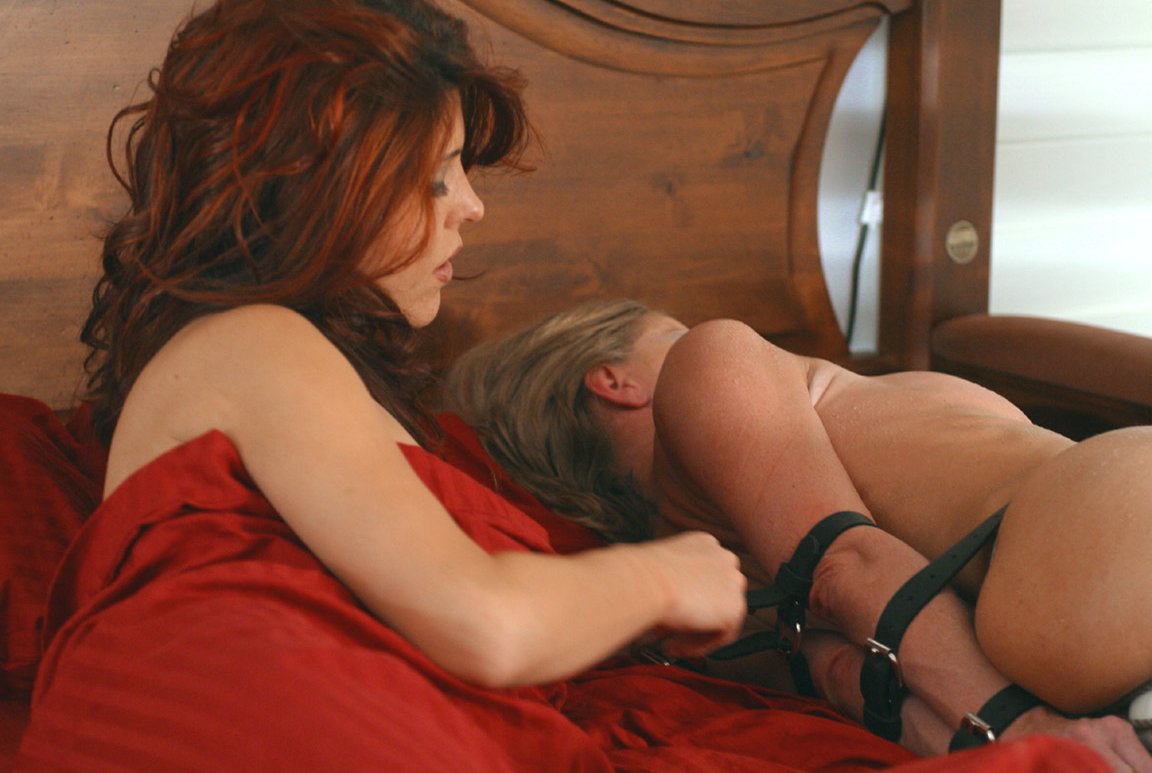 vibrator
chained
spread-eagled
punishment
latex bondage
bondage storiesvibrator
lesbian bondage
bondage stories
slavegirl
Similar bondage
Maid girl spread tied vibrated
Spread-eagled in corset
Inside the latex vac bed
Self imposed bondage
Bound in the torture box
Sometimes fantasies should remain fantasie
Permanent Rubbercunt
8 hours vibed nonstop on the lowest setting the Sybian