Sasha Monet and Amber Michaels bondage adventures - 13
Free bondage photos blog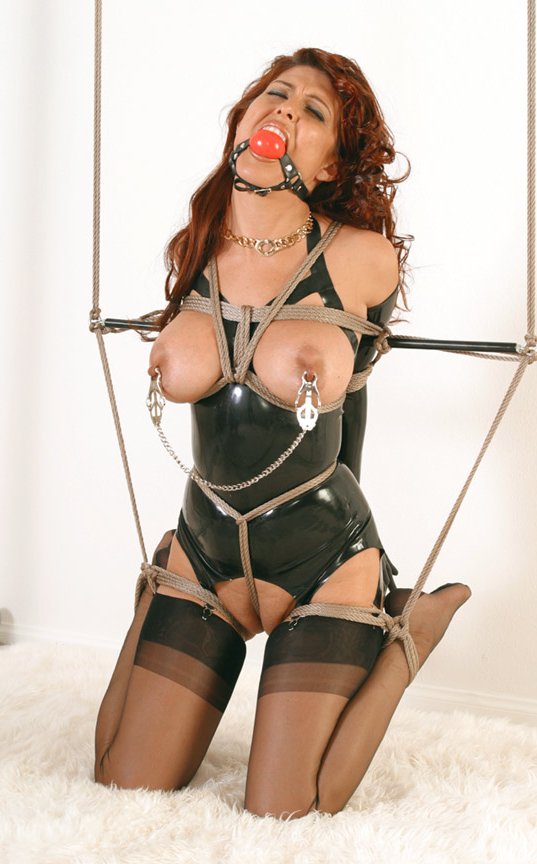 Sasha struggled - it didn't matter, without use of her hands Amber easily had her way with her and a half an hour later, Sasha found herself on the tips of her knees struggling in insanely tight and extremely uncomfortable bondage. Her elbows were slammed together behind her back and her hands were connected to a tight crotchrope that was almost cutting her in half. The worse part though were the nipple clamps. Amber had made sure to save those for last.
She would have screamed, but Amber had made sure to gag her first. Sasha now understood why Amber had made such a fuss about them. They were absolutely torturous and the longer they stay on, the worse they got. Sasha pulled at her hands in another futile attempt at freedom. She screamed into her gag, looking down at the clamps completely out of reach.
Sasha didn't know how much of this she could possibly endure. The second hand on the clock across the room seemed to be moving in slow motion as time crept forward. Amber had been gone over half an hour. Sasha leaned forward and yanked at her bonds, screaming into her tight gag with frustration. How long would she leave her here?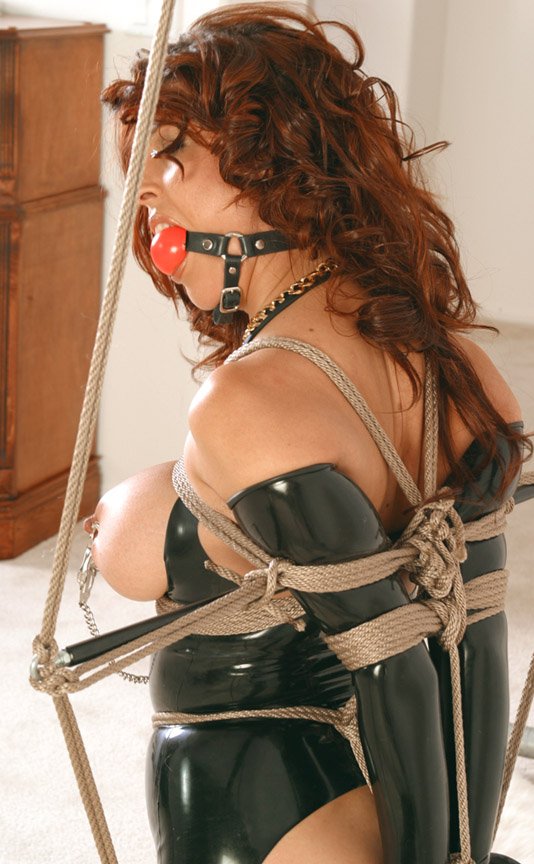 elbows bondage
nipple clamps
crotchrope
bondage stories
ball-gag
latex bondage
Similar bondage
Jenna Lyte chair garter belt bondage
Mary Jane toe bondage
Karina ballerina bra and leggins bondage
Sadie Belle - Blue Eyes... Black Catsuit... Red Rope...
Rachel Paine reverse prayer box tie
Reconnection part 3
Reconnection part 2