Bound in tight ropes, blue ball gag and crotch rope
Free bondage photos blog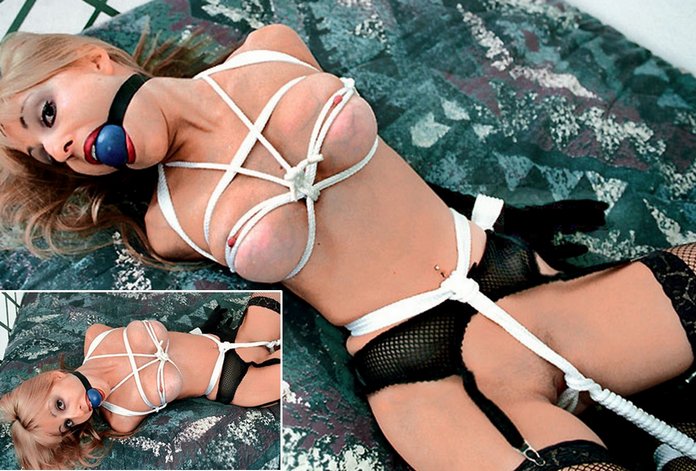 One hell of a turndown service. She lay on the bed, blonde, big brown eyes, bigger boobs, long legs in sexy fishnets.
Well, there was more. She was bound in tight ropes, a huge blue ball strapped between her lips. She "mmmph"ed and wriggled—but was she trying to get loose? Or trying to work that crotch rope better?
Then I remembered:
The cocktail waitress who traded bondage-tinged quips with me as I rolled up a big stake during last month's stay.
Her "gift bag" was filled with "toys"—handcuffs, nipple clamps, vibrator, butt-plug, riding crop.
I love how this casino comps a high roller.
crotchrope
ball-gag
bed bondage
stockings
Similar bondage
Vibrator birthday bondage
Where is your son?
Room Service
Neck rope and ball-gag - uncomfortable bondage position
Pink micromini and black stockings bound and gagged
Crotch rope bondage, underwear and boots
Single glove, crotch rope and punishing stilettos
The keeper - illustrated bondage story, part 53