Schoolgirl wearing a butt-plug with a big furry tail ball-gagged and bound in leather cuffs
Free bondage photos blog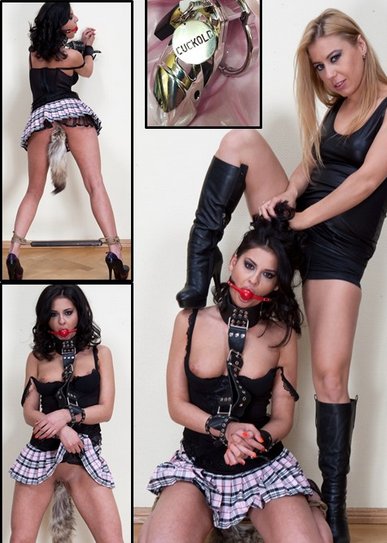 I warned daddy Marissa was a psycho bitch, but he married her anyway. Now she keeps him as her cock-locked cuckold— and today she was teaching me a lesson about paying my way.
She made me dress like a sexy schoolgirl—wearing a butt-plug with a big furry tail—then she ball-gagged me and strapped me up in leather cuffs before showing me off to him. I can't blame daddy if he got hard in his cock cage—she told me she hasn't let him come in months. And, okay, Marissa does have the legs for fuck-me boots.
But then she took me out still bound up and looking like a slut. People stared and gave us dirty looks, and when I squawked she whipped my ass right in public. It got worse when we entered a game store and she made me suck geek cock for ten bucks a pop. Marissa will let me stop if I can earn two hundred dollars.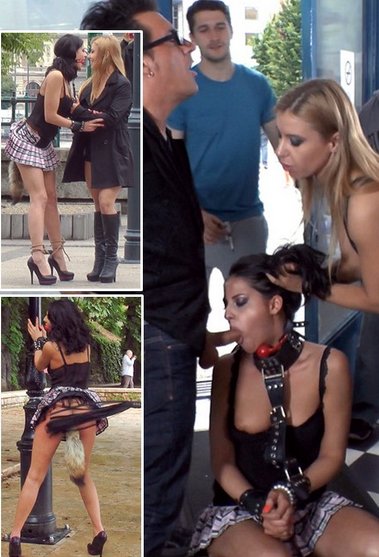 schoolgirl
butt-plug
ball-gag
femdom
slavegirl
lesbian bondage
Similar bondage
Cindy waits to pay the price for a favor
She is still being spanked at home
No third warning
She was warned
The Queen gets her wicked revenge
Tonisha and Shannon
Tonisha finally wins
Punished student