This is worse than her worst nightmare! - bondage photos
Free bondage photos blog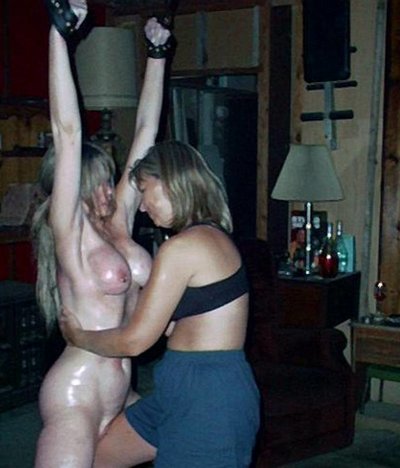 After being teased relentlessly and held close to orgasm all day long, Roberta is finally allowed to hump the leg of her worst enemy at a party.
Sobbing in shame, she can't help her needy body from humping even as Shawna taunts her and laughs in her face.
This is just a warm-up. Roberta will be doing far more humiliating acts before the evening is done!
Shawna will force her to watch the videos of her degradation whenever she shows them to Roberta's former friends and family.
Roberta thought that voluntary slavery would be kinky and fun when she was convinced to sign the papers, irrevocably sealing her future. She never imagined in her worst nightmare that Shawna would be the one to buy her at the auction.
lesbian bondage
punishment
chained
dungeon
tortured
Similar bondage
Strict new law
Victim sealed in latex
Bondage slutty outfit
Preparing the CatWoman
Where is the key to his chastity cage?
Super secret, special checkpoint... for blondes
Enslaved and displayed by her FORMER
Revenge is served nightly, with a smile!