Bunny is presented to her friends - bondage photos
Free bondage photos blog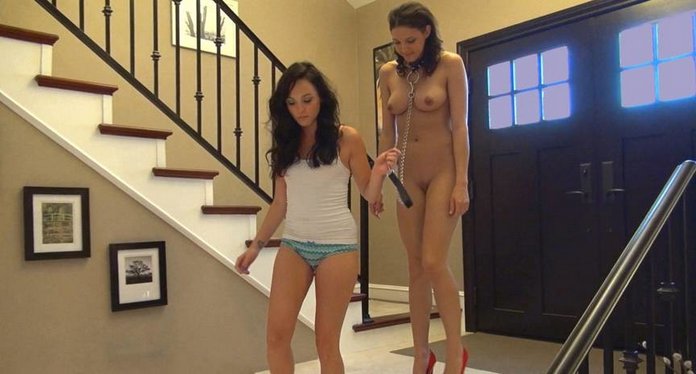 Stacy leads her subbie slave downstairs to prepare her for the evening's party. This is Myya's coming out party where she will be introduced to all of her friends as 'bunny', which actually became her legal name that morning at the Courthouse.
Stacy's best friend will help her prepare bunny on the presentation table. She will start out kneeling upright on the coffee table with her 'paws' under her chin, smiling cutely. After that she will be tied spread-eagle across the dining room table, face up, and the hors 'doeuvres will be placed around her, and even on her, for the guests to pick at! There will also be feathers, and even paddles lying around for any guests who care to use them.
Bunny has been crying most of the day, a little in fear, but mostly in shame that all of her friends will see her like this. There will be music and dancing and lots of laughter, and maybe a few 'bunny tears'. I'm sure that all of her friends will look at her and treat her very differently from now on! Of course, bunny must refer to each of them as 'Sir', 'Ms.', or 'Mrs.' whenever she meets them after today. She must also obey them!
collar
lesbian bondage
humilation
high heels bondage
Similar bondage
The little obedient rubber maid slave
Rubber stockings, ballet boots and shackle
Regional Manager chained
The genie and magic lamp
The pose she needed to keep for the next hour
Maid gagged in sluty outfit
Identical latex suits and gags
The Queen gets her wicked revenge