Justice will be served - bondage photos
Free bondage photos blog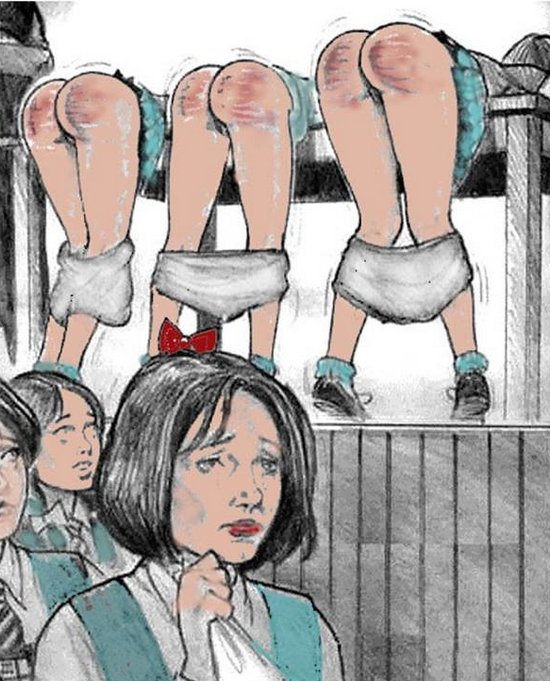 The administration knew that it was four girls who had done all of the damage to the campus. Three of them came forward, admitting their culpability. They swore that none of them was the ringleader, but they steadfastly refused to give up their leader.
After their bare-bottom caning at the girls-only assembly, the three miscreants were left on display as the rest of the female student body walked past to witness their suffering and embarrassment. Several other students also knew that the ringleader was in fact, Dorothy Warren. With her trademark red lipstick and red hair bow, Dorothy was a nervous wreck as she passed by her crying friends' upturned, chastised bottoms.
The Headmaster had already promised that when they caught the ringleader, and they would, her punishment would dwarf her accomplices' punishment in both severity and humiliation. The ringleader would be punished stark naked every day for a week, in various podaily spankings and canings would only be exceeded in severity by her absolutely unspeakable exposure.
Dorothy sobbed quietly, knowing it was only a matter of time before she was found out and turned over to the administration.
In spite of her terror, her puckered nipples involuntarily throbbed and her slit was moist and dripping as she imagined some of the many awful positions in which she would be punished and then left on display, sobbing, dripping, and pleading as the whole school laughed at her shame... and snickered at her clearly obvious need! She was doomed.
schoolgirl
whipped
spanking
punishment
public bondage
Similar bondage
Cindy waits to pay the price for a favor
She is still being spanked at home
No third warning
She was warned
The Queen gets her wicked revenge
Tonisha and Shannon
Tonisha finally wins
Punished student