Bad day to not wear underwear - bondage photos
Free bondage photos blog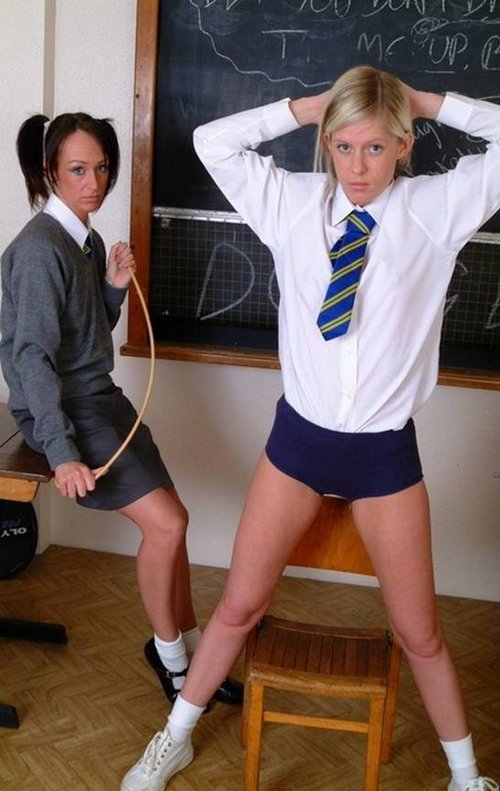 "Hands clasped behind your head... legs spread. Wider. Now look right out at everybody and tell them you're very sorry."
"I'm very sorry..."
"Excellent! Now keep your legs spread and bend over and touch the floor."
Haley gasped and her legs began to tremble. Of all days she had to choose today to get a little kinky and not put on panties! She knew it would be obvious to everyone as soon as her tiny shorts got stretched taught.
"These twelve strokes are going to be given directly over you knickers. This will teach you some humility."
Sarah reached over and grasped the back of Haley's tiny shorts and started to pull them down. She smirked as she could immediately tell what was going to be exposed to the class.
Haley's face blushed bright red. No! This couldn't be happening!
schoolgirl
whipped
spanking
humilation
femdom
Similar bondage
Cindy waits to pay the price for a favor
She is still being spanked at home
No third warning
She was warned
The Queen gets her wicked revenge
Tonisha and Shannon
Tonisha finally wins
Punished student