Scrubbing the mansion - bondage photos
Free bondage photos blog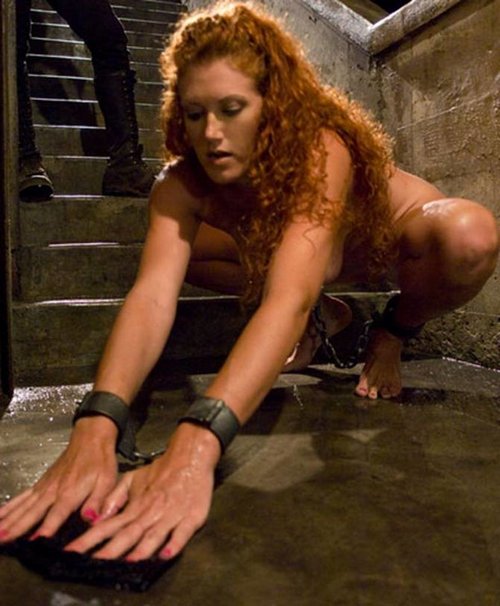 Sandra scrubs the stone patio behind the huge mansion that she inherited last year. She sobs in shame and hopes that if she does a good job she may be allowed to wear clothes at the party this afternoon, especially since the guests will be people who knew her before she became penniless and enslaved.
The way that her Master is looking at her and chuckling lets her know that she is probably going to be naked as she serves them all.
Master spitefully invited several people that she grew up with that he knows she despises, and who hate her! He smiles as he imagines the things that those same people will do to her naked, needy body. Sandra will spend the night naked, sobbing, humping fingers, and begging people like Melissa Spaulding, Janet Faring, and Jimmy DuHaime to have some mercy and let her orgasm in front of them! Think they'll help her out? Probably not! How fitting... She was such a teasel
Her poor dead Father worked so hard all his life so that she would be taken care of when he died. I wonder how her Father would feel if he could see how they were 'taking care of her' now! Hahaha!
shackles
chained
dungeon
slavegirl
Similar bondage
Bait for her husband
A tasty presentation
Wealthy young heiress loses it ALL
8 hours vibed nonstop on the lowest setting the Sybian
She struggled uselessly in herself imposed prison suit
This doesnt look good for Jeannine
Runaway