Bait for her husband - bondage photos
Free bondage photos blog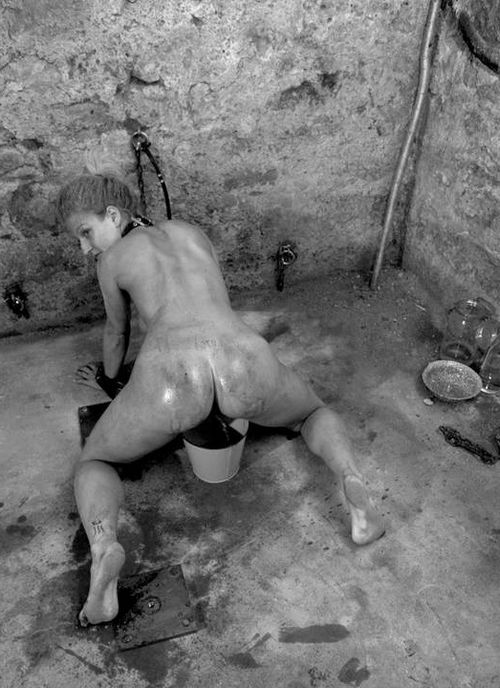 She is being used as bait for her husband.
The deposed president's wife is made to relieve herself in front of her taunting captors before she is led, crawling, out to the public square where she will be given her afternoon whipping. The cheering and the insults from the crowd make her sob from shame as much as from the whipping of her tender, grimy body.
This will continue every day until her coward of a husband turns himself in to the rebels so that he can take her place. Patrols have been hunting for him for days. The city is completely sealed off. It's only a matter of time before they have him in the square, filthy and naked before the merciless, laughing crowd. Oh, the humiliations they have planned for him !
chained
dungeon
prison
shackles
collar
Similar bondage
Josephine at play
Strict new law
Regional Manager chained
Chained to a bed in his basement
Maid gagged in sluty outfit
Identical latex suits and gags
Abandoned in the woods
Bloodline