Spare the paddle, spoil the girl - bondage photos
Free bondage photos blog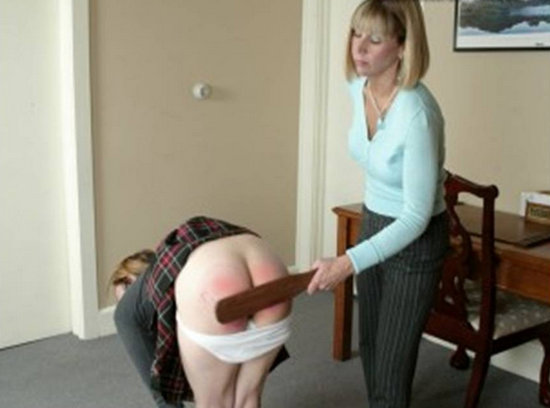 Eighteen year old senior Sarah Wallace has been paddled on her way out the door to St. Sebastian High School every morning since she was a freshman. This is to remind her all day to be on her best behavior and to work hard. The nuns have been given permission and encouraged to administer corporal punishment to her for any infraction, no matter how minor, and they do.
On report card day, if Sarah receives any B's, she faces a stripped down, very thorough naked spanking from her mother that evening. If she ever gets a C, the entire family, including her obnoxious cousins Joey and Francis, are invited to watch her shameful spanking, and even participate.
Sarah's mother credits this strict upbringing with the fact that Sarah is #1 in her class, and has been offered a full scholarship to Saint Agnes College for Women in the Fall. Mrs. Wallace is SO proud!
schoolgirl
spanking
punishment
femdom
whipped
humilation
Similar bondage
Cindy waits to pay the price for a favor
She is still being spanked at home
No third warning
She was warned
The Queen gets her wicked revenge
Tonisha and Shannon
Tonisha finally wins
Punished student