Girls Figure Training BDSM Academy 11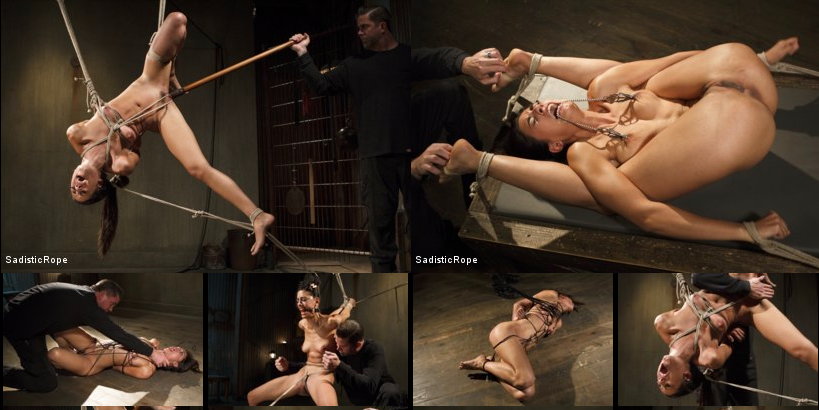 Free bondage photo blog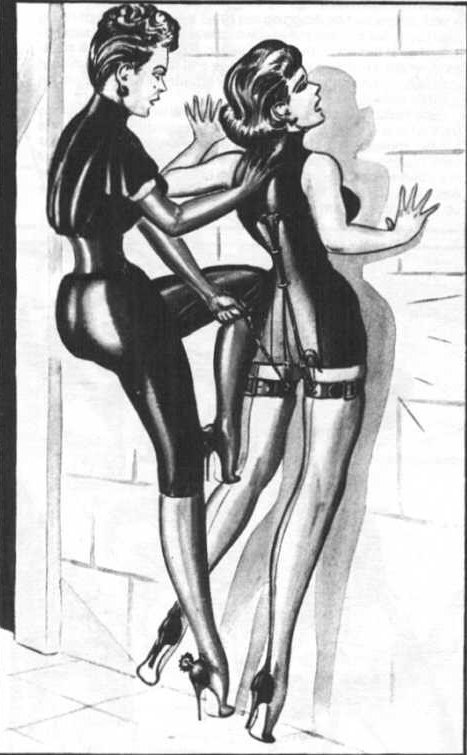 They returned to the office and arrived in time to answer the ringing phone. It was a booking for a fashion show, and Madame told June and Hilda to get dressed and go right away.
Hilda's corset was a simple affair, no more than a slim rope dragged tightly about her waist, then knotted so it drew her body in a sharp, tight curve. Her bra was made from a tracery of tiny straps, each with its own separate buckle. Her panties were held tightly around her hips with leather straps. Hilda now put on her slip, blouse and skirt and looked as if she was quite normally dressed underneath.
June, however, was less experienced, for this was her first real job for Madame and she wore a severe type of corset that would control her figure no matter what else she might wear.
This corset was made from leather with long stnps of steel sewn into it to strengthen and mould it. It reached from her throat to her thighs and forced her body into correct shape and proportions by brute force more than clever designing. Two straps built into the side were linked together at the back between her shoulders, then ran down the back of the corset through guide holes to fasten to two more thick leather straps clamped around her firm thighs. This device served two purposes. First, it forced her to take small steps. Secondly, the pull of the straps forced the horizontal strap across her shoulders to tighten and thus embrace her shoulders and throw her bust forward.
On arrival, June had quite a surprise, for she had never been to a bondage fashion show before. All the guests were already present, waiting for the models to appear. Each guest was firmly tied to their chairs with straps and ropes. Some were held in their seats by means of thick straps passed tightly across their thighs while their arms were drawn high into the air above their heads by means of ropes fastened to their wrists and hooked up to pulleys in the roof.
Suitably clad attendants controlled these ropes and tightened them up periodically so they were continually pulling harder than ever. Many guests wore masks of diverse design, and many wore corsets and boots, some of which were built into the chairs on which they were seated.
June took one look around the room and was taken to the changing room, where a stern-faced woman indicated the dresses she was to wear.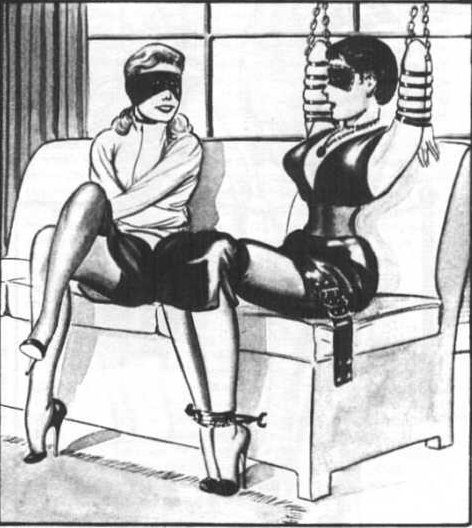 leather bondage
high heels bondage
corset
elbows bondage
bondage training
Similar bondage
Sasha Monet and Amber Michaels bondage adventures - 3
Sasha Monet and Amber Michaels bondage adventures - 2
Sasha Monet and Amber Michaels bondage adventures - 1
Reconnection part 3
Reconnection part 2
Reconnection part 1
Penelope Meets Her Twin in the asylum
Jenni Lee - Straps and a Singleglove - to stay please