Free bondage photos blog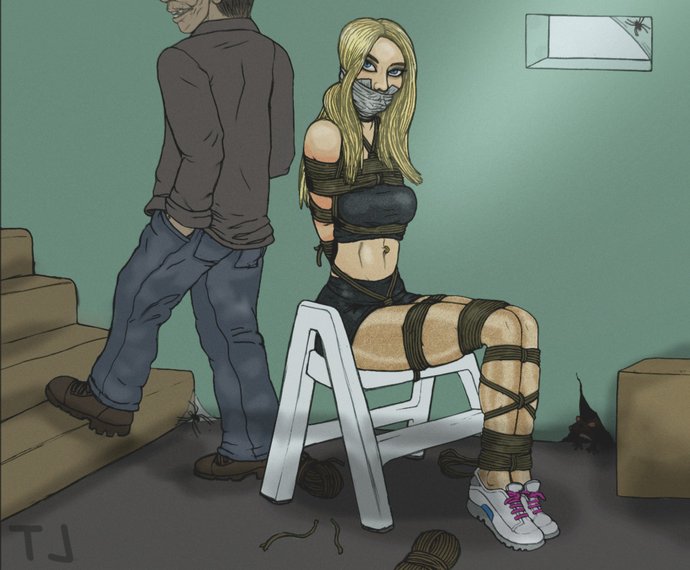 Ms. Alysha Bound was out jogging, and decided to poke around in the old Callahan house, since it had seemed abandoned for years, and there appeared to be a poor stray kitty in there. She slowly opened the front door, as it creaked loudly, and she thought it smart to call out "Hello?" just as a hand came out from behind the door and clamped over her mouth.
Next thing she knew, she was tied up in the basement, to a step stool, and things didn't look good. " I'll check in on you later pillow chest!" Said the gruff older fellow who had detained her.
"Now to decide what to do with you. Stay put and make yourself at home young lady, you're not going anywhere!"
It seemed the man was either thinking of turning her over to the police, keeping her as his bondage slave, boxing her up and sending off to a slave market, or possibly anything in the spectrum, to the reeling imagination of the bound and gagged helpless damsel!
basement
punishment
tape gagged
crotchrope
Similar bondage
A tale of two incredibly cruel punishments
Preparing the meal
Josephine at play
Chained to a bed in his basement
Corset, inflatable gag and blindfold
Monique in cage
A Year In The Life
The captured queen