Free bondage photos blog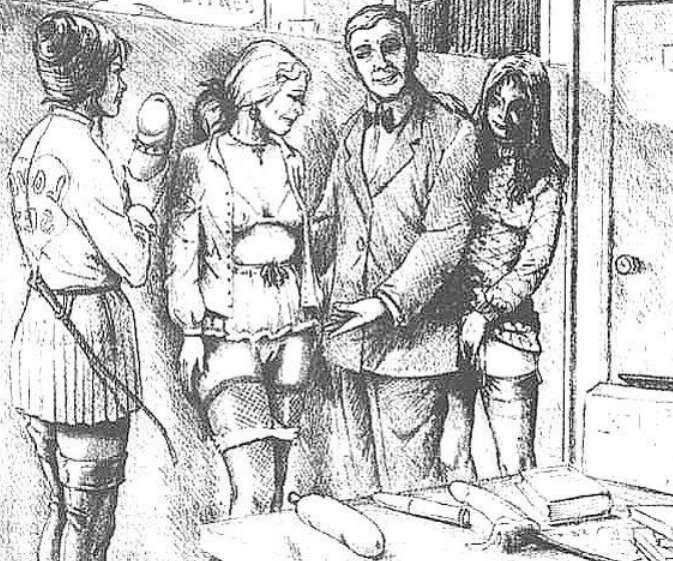 "Madame, my wife has been less than truthful to me. I have caught her out in a lie, so now she has agreed to be punished for it and for me to chose what form the punishment should take. I have decided to have her arsehole and cunt stretched by forcing a large, spiked dildo into her. Do you have anything suitable for this purpose?"
'Yes, here! I have exactly what you need!"
"Oh! Oh! It's very big, do you think she deserves such severe treatment?"
'Yes, my dear, she deserves everything she is going to get. Remember, she lied to both of us! Now, bitch, lie on this table and open your legs so that I can test this rubber dick out on your holes. Madame, she has promised to accept this punishment without balking, so please do not hesitate to use the whip on her if she shows the least resistance."
slavegirl
punishment
dildo
Similar bondage
The chastity belt
The Perfect Treatment
Anal Stretching
Piercing the nipples
The Cast Iron Rings
The Mother, The Daughter And The English Gentleman
The Bride, The Dildo And The Hot Enema