The keeper - illustrated bondage story, part 72
Free bondage photos blog
"Watch where you're going!" yelled the husband as he thudded into his teenage sister-in-law from behind as she lay face frst on the motorhome's kitchen table—her long, smooth, creamy legs jerked off the foor with every violent thrust.
He decided to keep the Asian in the attic and the nurse in the cellar. Maybe he'd try to fnd a European Indian or Latino to complete the new trio. The former had great jugs and the latter incredible bodies. It shouldn't be that tough to fnd one in the cities nearby....
Two motorcycles roared by, giving him a fash of fesh as they went. Geez, he thought, freezing the image in his mind. Speaking of incredible bodies...! How big were those tits and how long were those legs? He immediately shook the image from him, replacing it with the picture of a sleek fgured, strong chested Amerasian in form ftting velvet lingerie, arms yanked behind her, mouth flled and covered, crawling away with fear in her eyes. Then came the image of an impish, button nosed black girl, chest bursting out of white lace bustier, trying to hurl herself off his erection as her arms strained in rippling rope and his fngers clasped onto her twisting lips as if welded there....
He smiled. That was far more satisfying than the image of a hardened, coarse biker chick, no matter how great her bod. No, he preferred the sweet, innocent, unwilling types....
He drove north, as a police van drove south toward the local prison, a naked blonde coed straightjacketed inside, her blue eyes huge over a face-clamping muzzle....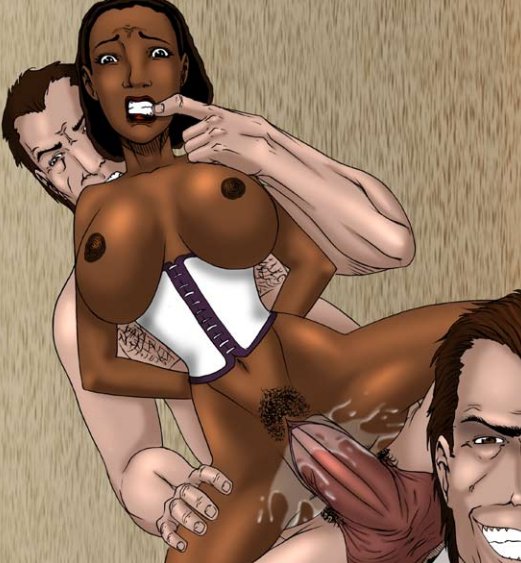 bondage sex
gagged
bdsm stories
Similar bondage
Allison spread wide, tied
Preparing the meal
Josephine at play
NEVER pay the ransom!
The captured Numian princess
Its a Celebration
Sometimes fantasies should remain fantasie
The captured Amazon warrior