Hot Thai bitch chained and gagged
Free bondage photos blog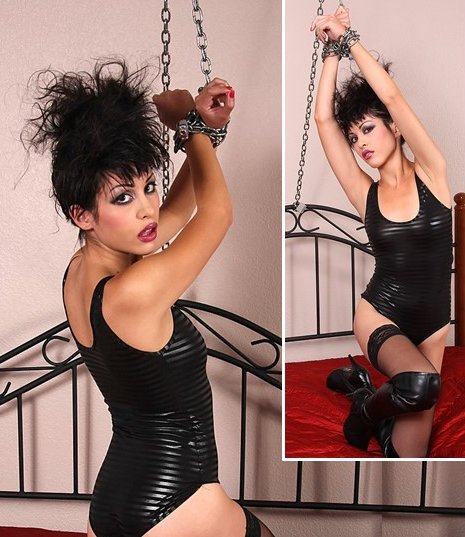 Weirdest fuckin' thing I saw in the service was in a Hat Yai whorehouse. In my girl's room another hot Thai bitch —doe-eyed, pouty lips, in a skintight bodysuit and thigh boots—knelt on the bed, her hands chained to the ceiling.
My girl chained up her feet, then gagged her and made her watch as we fucked right next to her. As we rested for Round Two, my girl said, "you play with thas thang phes, spank her ass, you get hard again for me. Just no touch bitch's pussy. She not allowed to come for two week now."
"Tlee weegh!" Chained Girl corrected her, then moaned as I groped and spanked her until my dick stiffened. Then I stared at Chained Girl as I fucked my whore once again.
Can't recall the whore now. Chained Girl I'll never forget.
gagged
chained
stockings
bed bondage
Similar bondage
Entertaining her laughing audience
Bringing home the bacon!
Corset, inflatable gag and blindfold
Chastity with plugs and shackles
Body harness suspension
Maid gagged in sluty outfit
Sister in tight little latex outfit
Addiction